Bitcoin's mysterious inventor set to be revealed in court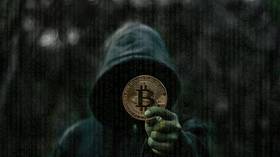 The true identity of bitcoin creator Satoshi Nakamoto, who has been one of the financial world's enduring mysteries, could be finally unveiled in a Florida court, the Wall Street Journal reports.
According to the media, a lawsuit is currently underway where the family of deceased man David Kleiman is suing his former business partner Craig Wright over control of their shared assets. The assets in question are a cache of about one million bitcoins (worth over $64 billion), belonging to bitcoin's creator Satoshi Nakamoto.
Wright, a 51-year-old Australian programmer living in London, has been making statements since 2016 saying he created bitcoin. Those claims, however, have been strongly criticized and dismissed by most of the bitcoin community.
The family reportedly plans to provide evidence that Wright and Kleiman worked together since the cryptocurrency's inception. "We believe the evidence will show there was a partnership to create and mine over one million bitcoins," Kleiman family lawyer Vel Freedman told the WSJ.
The defense aims to prove that Wright is the sole creator of bitcoin. "We believe the court will find there's nothing to indicate or record that they were in a partnership," Wright's lawyer said.
Some cryptocurrency experts still remain skeptical about whether Wright or Kleiman actually had the knowledge needed to create the world's most prominent crypto token.
The identity of Satoshi Nakamoto, a pseudonym for the author of the white paper titled 'Bitcoin: A Peer-to-Peer Electronic Cash System' in 2008, remains a mystery. Various theories have emerged but to date nobody knows who Nakamoto is.
One of the most celebrated candidates was a 64-year-old Japanese-American engineer from California named Dorian Satoshi Nakamoto. In 2014, he became the subject of an extensive Newsweek magazine report which purported to identify bitcoin's inventor. The man, however, has denied any involvement with cryptocurrency.
For more stories on economy & finance visit RT's business section
You can share this story on social media: