Bitcoin mining rig maker holds fire sale after cryptocurrency crash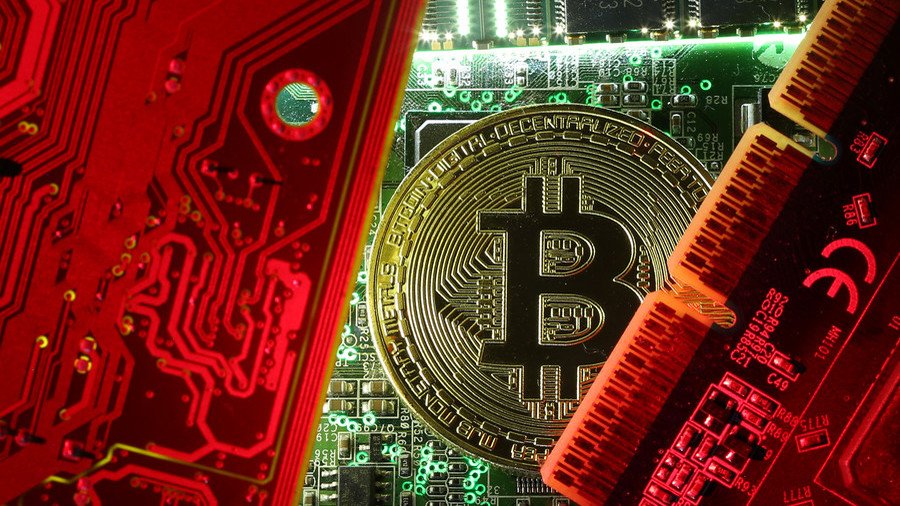 The world's second largest bitcoin mining hardware maker has held a flash sale of its products to "celebrate" the recent crash of the most popular cryptocurrency, while minor players are being squeezed from the market.
The belated Black Friday was announced by Chinese company Canaan Creative, which was behind the first bitcoin mining ASICs, last week. Speaking to CoinDesk, a representative of the firm, Steven Mosher, said all the company's miners can be purchased for $200 each until stock depletion.
Also on rt.com
Bitcoin's 3rd bear market in decade could be its worst, plunging 80 percent from last year's high
The only exception is the Avalon 911 which had been already sold out. The company did not set the time when the generous offer ends and no discount for the mining equipment was seen on its website as of Tuesday.
The sale came shortly after the world's most popular cryptocurrency hit a more than a one-year low, trading near $3,900 on Wednesday. Since reaching its all-time high of $20,000 in December last year, bitcoin has been gradually losing value. Last week, bitcoin's price plummeted, affecting other digital tokens.
However, Canaan Creative considered the situation as a way of cheering on a new period in the cryptocurrencies development and the right time "to celebrate" being "at a bottom."
"I'm looking and I see [bitcoin] rebound, it's up to $4,300 and my thinking was, I'm going to celebrate. Usually if [bitcoin] goes up, we would put prices up. Well, I thought I'm going to try something different," Mosher told CoinDesk.
Mosher also stressed that it's a kind of test to see who can do business in the highly volatile market, saying they want "big miners" to stay "committed and hopeful."
While big players might have the resources to stay afloat and perhaps consolidate powers to live through the plunge, smaller ones are reportedly quitting the business. Around 100,000 individual miners have shut down, according to Autonomous Research LLP as reported by Bloomberg.
"We are entering in the phase when there's a flushing out of the market," said Malachi Salcido, CEO of Washington-based cryptocurrency mining firm Salcido Enterprises. He added that only those who have access to low energy costs, and have significant scale, can stay in operation.
For more stories on economy & finance visit RT's business section
You can share this story on social media: