Back on track: South Africa pulls out of recession as economy surges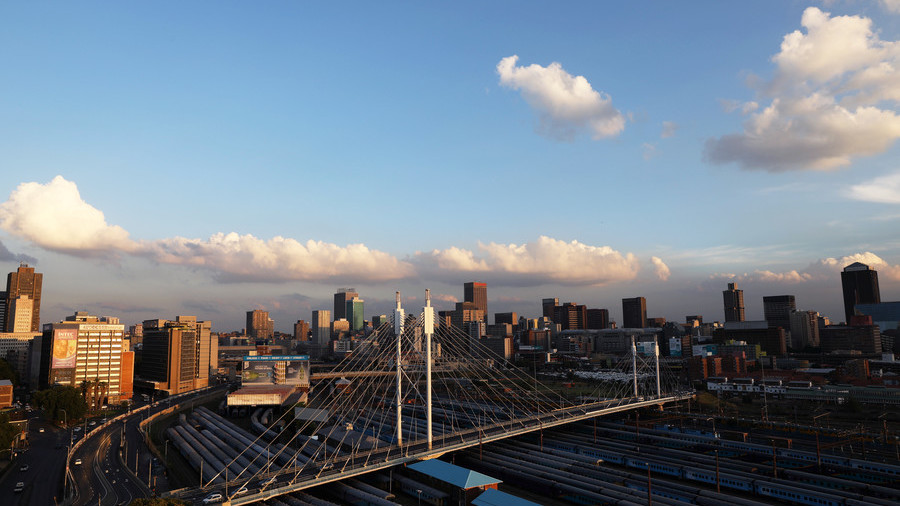 South Africa emerged from its first post-crisis recession, with the economy growing by 2.2 percent in the three months through September compared with a revised 0.4 percent contraction in the prior quarter.
The economic growth was largely driven by the manufacturing, transport and finance industries, South Africa's statistics office said on Tuesday.
Economic output rose 0.5 percent on an unadjusted year-on-year basis in the third quarter, in line with analysts' predictions. Output has not grown for more than three consecutive quarters since between 2014 and 2015, and has not surpassed annual growth of two percent since 2013.
"In the end, smart governments are governments that respond and give guidance to what needs to happen," said South African President Cyril Ramaphosa as cited by the country's governing party, the African National Congress.
The economy had shrunk 0.7 percent in the second quarter, unexpectedly tipping the country into its first recession since 2009.
READ MORE: China to invest $15 billion in South African economy
Ramaphosa, who came to office in February, replacing scandal-plagued Jacob Zuma, pledged to revive South Africa's economy. He called the economic slowdown a "transitional issue" from which the economy will soon recover.
South Africa has come out of a technical recession with the economy growing by 2.2% in the third quarter of 2018."In the end, smart governments are governments that respond and give guidance to what needs to happen.," President. @CyrilRamaphosapic.twitter.com/RMNVV1UrDH

— #MaSisulu100 (@MYANC) December 4, 2018
"I will be meeting with the business community soon, so that we rally everyone together and pull our country out of the situation that we are in," he said in September while unveiling a range of measures as part of an economic stimulus plan to boost investor confidence. The plan included infrastructure investment and easing of visa requirements in a bid to create jobs in the tourism sector, which accounts for ten percent of the economy.
READ MORE: Land confiscation plans will hurt South Africa's economic growth, IMF warns
Despite the positive quarterly growth, the GDP forecast for the year is still muted at around 0.7 percent compared to 2017.
For more stories on economy & finance visit RT's business section
You can share this story on social media: