Forget bars & coins: Digital gold will revolutionize marketplace – claims precious metals trader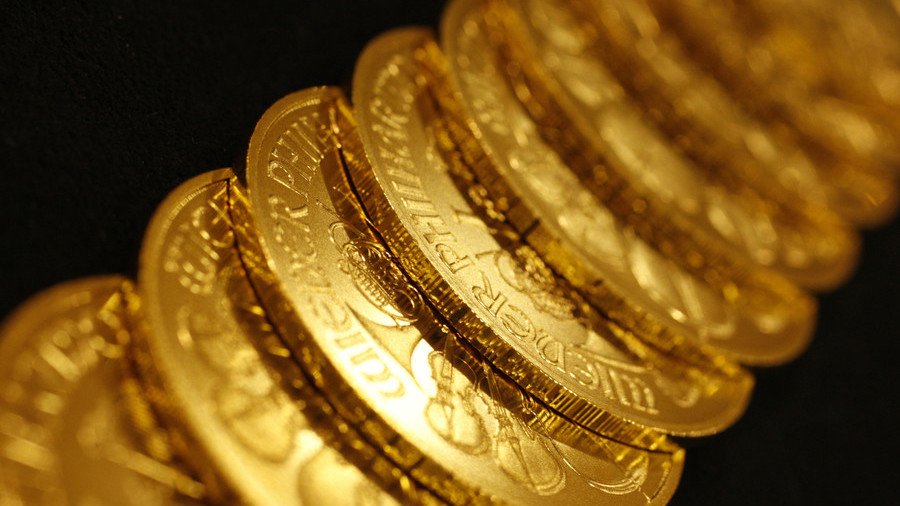 As one of the top traded assets in the world, gold, is hugely inefficient. But that is going to change, according to CEO of asset management company Sprott, Peter Grosskopf.
He told Kitco News that like more than a decade ago when exchange-traded products revolutionized the gold market, the yellow metal is now on the cusp of a new digital revolution.
"Going to a bank or a broker to buy gold is not a great option. Because of the fees, it's a losing trade," he said, adding that "buying ETFs (exchange-traded funds) are better, but the storage costs are still prohibitive for long-term investors."
According to the manager, the gold market relevant to today's modern investors is a digital market, which is why his company has taken a stake in a physically-backed digital marketplace. The transactions and ownership of the gold are recorded there through blockchain technology.
Grosskopf explained that a digital marketplace is the next evolution of the gold market, which hasn't seen any significant changes since the first gold-backed ETFs were launched. "The gold market is ready for a whole new investor. We just have to bring the physical market into a digital world," he said.
While falling to a 1.5 year low in August, gold prices have held critical long-term support levels, Grosskopf said. This happened despite facing significant pressures from strong momentum in the US dollar and higher bond yields, he added.
READ MORE: Emerging economies stockpiling gold in expectation of US dollar banking system collapse – analysts
The CEO expects the precious metal to regain its luster through the rest of the year as investors start to see cracks growing in the US economy. He said that increased economic risk and higher volatility will prompt some investors to move out of equities and invest in more defensive assets.
"It just takes a small percentage of investors to take their money off the table and put it into gold to spark a major rally," he said. "I think people are starting to recognize that gold is a resilient asset."
For more stories on economy & finance visit RT's business section
You can share this story on social media: