By undermining Russia's use of dollar US 'shooting itself not in the foot but a bit higher' - Putin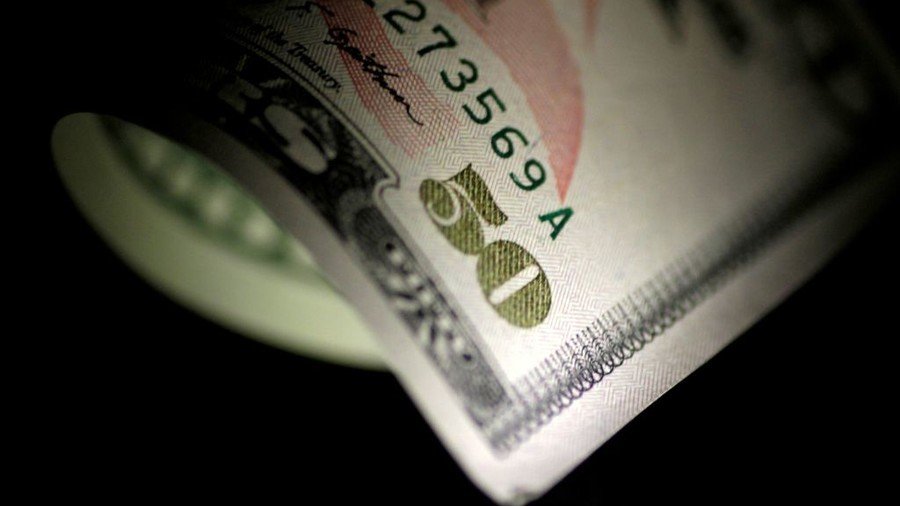 Russia is moving away from the US dollar, but not to the detriment of its own interests, Russian President Vladimir Putin said while speaking at the global investment forum in Moscow on Wednesday.
The Russian president called on the United States to abandon the policy of unilateral sanctions and seek common ground.
"We are not setting the target of moving away from the dollar – the dollar is moving away from us, and those who take respective (sanctions) decisions are shooting themselves not just in the foot, but slightly higher, as such instability in calculations in dollars creates a desire of many global economies to find alternative reserve currencies and create settlement systems independent of the dollar," Putin said.
The Russian economy has adapted to difficulties and is feeling confident; investors have no doubts about its stability, added Putin.
"I think, there is an understanding that despite any crises and even artificially-created difficulties, the Russian economy is adapting to these difficulties, feeling confident, creating conditions for its own internal development," said the Russian president.
Putin noted that Moscow knows how to strengthen its financial system. "Our GDP growth is 1.5 percent, which does not seem like a lot, but investments in the fixed capital are higher than the GDP growth at 4.1 percent. This means that investors are certain about the future, they understand the policies implemented by the financial authorities in Russia, that it is stable, reliable and predictable."
The president stressed that sanctions against Russia are hurting Europe and have caused the loss of 400,000 jobs there. He added that Russia is working with key trade partners on setting up payment systems independent from the SWIFT network.
President Putin also pointed out that the ongoing trade war between the United States and China is creating broad opportunities for Russia.
"According to WTO estimates, the mutual restrictions recently imposed by G20 countries reduced global trade by almost $500 billion. Is anyone interested in this, including such a large economy as the US? For us, this creates certain opportunities," said Putin, explaining that Russia will supply soybeans to China instead of America.
Also on rt.com
Russia to replace US soybean exports to China amid escalating trade war
"The United States supplied in huge quantities, now we will deliver. We agreed with our Chinese friends that we'll supply poultry meat and some other additional goods. But in fact the Americans themselves voluntarily abandoned this market, a very huge one…" said the Russian president.
For more stories on economy & finance visit RT's business section
You can share this story on social media: