Russia and China ditching dollar for national currencies payment system to avoid sanctions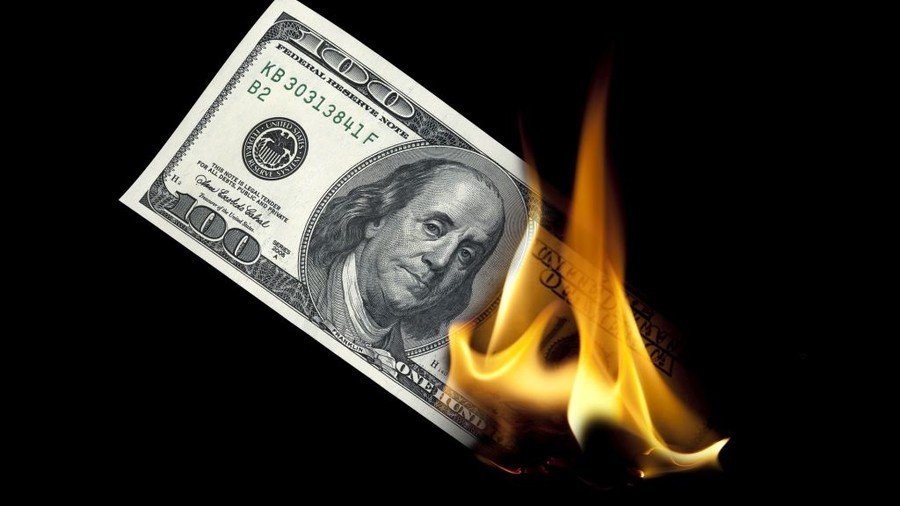 Moscow and Beijing are drafting a pact to increase the use of the ruble and the yuan in bilateral and international trade. The countries aim to cut reliance on the US dollar to avoid sanctions targeting financial transactions.
The plan is to launch a new cross-border system for direct payments in national currencies. Discussions are underway to allow the use of China's UnionPay credit card in Russia and Russia's Mir card in China, according to Russian Prime Minister Dmitry Medvedev, who visited China this month.
"No one currency should dominate the market, because this makes all of us dependent on the economic situation in the country that issues this reserve currency, even when we are talking about a strong economy such as the United States," Medvedev said.
He added that US sanctions have pushed Moscow and Beijing to think about the use of their domestic currencies in settlements, something that "we should have done ten years ago."
"Trading for rubles is our absolute priority, which, by the way, should eventually turn the ruble from a convertible currency into a reserve currency," the Russian prime minister said.
READ MORE: US dollar is Washington's pressure lever to punish countries – Lavrov
Russia and China have been successfully implementing the terms of the ruble-yuan currency swap agreement, clinched in 2014 to boost trade using national currencies and eliminate dependence on the dollar and the euro. The deal was extended at the end of 2017.
Trade turnover between the countries has grown significantly to $77 billion, up by 30 percent from January to September this year.
READ MORE: Russia to become China's top supplier of gas soon
China is Russia's largest trading partner, accounting for 15 percent of Russian international trade in 2017. The countries expect bilateral trade to hit $100 billion this year and plan to steadily boost it to $200 billion by 2024.
Last year, nine percent of payments for supplies from Russia to China were made in rubles; Russian companies paid 15 percent of Chinese imports in yuan. Three years ago, those numbers were two and nine percent, respectively.
For more stories on economy & finance visit RT's business section
You can share this story on social media: