Fed injecting 'monetary heroin' into economy created biggest bubble ever – Schiff to RT's Boom Bust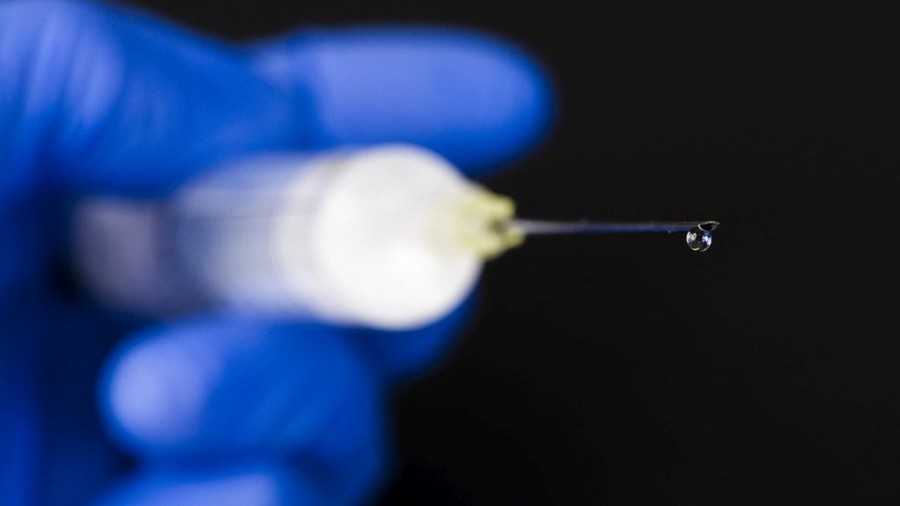 As US markets took a deep dive this week, RT's Boom Bust talks to market guru and Euro Pacific Capital CEO Peter Schiff about the downturn.
The expert says this is a very young bear market and it is going to be similar if not worse than the bear market of 1966–1982. "It took 16 years for the Dow to make a new high and during that time period, inflation took about 70 percent away from the Dow's value. This time, I think it's going to be worse," says Schiff.
READ MORE: Market mayhem: Dow down 550 points, tech wrecked, losing over $1tn in value
He explains that traders don't understand that "we are about to finish the great recession that started 10 years ago in 2008, because all that the Fed succeeded in doing was interrupting that process."
Some 10 years of additional debt, borrowing and spending simply facilitated the reinflation of an even bigger bubble than the one that popped before. As a result, we are in a "much worse economic condition than we were before on the eve of the last financial crisis. So, now the finishing process is going to be far more severe," the expert warned.
According to Schiff, "There's nothing healthy about what's going on, this is a bubble deflating, this is exactly how it started in 2008, only this is a bigger bubble and it's going to produce a bigger crisis."
The economist says that, this time, the Federal Reserve injected far more "monetary heroin" into the economy, and kept interest rates at zero for six years. So, it's been nine years so far of extremely low interest rates, which has caused a much bigger credit bubble than the one that popped in 2008.
READ MORE: Stock market in serious downward spiral & for very good reason – investment guru Jim Cramer
"We have a bubble in real estate, we have a bubble in stocks, in bonds, and we have bubbles everywhere that all popped and the air is coming out. And the economy is in much more trouble." Schiff underlined that this time the Fed will not be able to bail anybody out.
"There is no bigger bubble that the Fed could blow, this is it, and the Fed is done blowing bubbles. We now finally have to deal with the consequences and because we kicked the can down the road for so many years the consequences are much more severe," the market expert concludes.
For more stories on economy & finance visit RT's business section