Stock market in serious downward spiral & for very good reason – investment guru Jim Cramer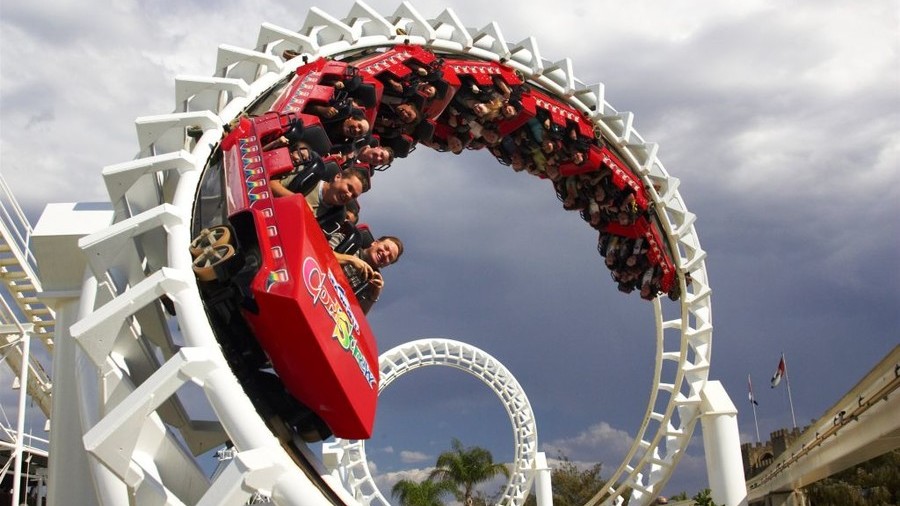 The stock market is going through "a very serious correction," which is underscored by several sound reasons for the market's current downtrend, according to former hedge fund manager and financial author Jim Cramer.
The comment comes after another major slump in stock prices of the biggest American corporations, including Facebook, Amazon, Netflix and Google parent company Alphabet – the so-called FANG league. The high-flying quartet is commonly highly attractive for investors due to their potential for consistent growth and their enormous market values.
"The thinking behind today's action is surprisingly simple: money managers are buying the winners and selling the losers," Cramer said on CNBC's 'Mad Money'. "Unfortunately, there are a heck of a lot more losers than winners, and I want to put that into context because such behavior, frankly, is highly unusual this close to the end of the year."
The FANG stocks are in a corrective phase, defined as a drop of at least 10 percent from the latest peak. Netflix and Facebook have dropped around a third of their values since hitting 52-week peaks.
"Their stock is pretty inexpensive. They have more than $100 billion in cash. They own search. They own online video. They own the self-driving car market, at least for now. I think it's an outright buy. But no one cares. All this will start mattering at some lower price, though," the stock market analyst said.
According to Cramer, the US Federal Reserve should pause or slow down its interest rate hiking initiative to assess current market conditions. He added that the economy was slowing down with continuous decline in oil prices, decreased home sales numbers, high mortgage rates and slipping prices for materials. The Fed is going to raise rates in December, for the fourth time in 2018.
"We need to see a trade deal with China or some sign that the Federal Reserve will wait and see before it hits us with more rate hikes next year," Cramer said. "We've been getting weaker for some time and the Fed doesn't seem to care — they're still very committed to the 'destroy the economy in order to save it' approach."
For more stories on economy & finance visit RT's business section