Canada's crude crisis is accelerating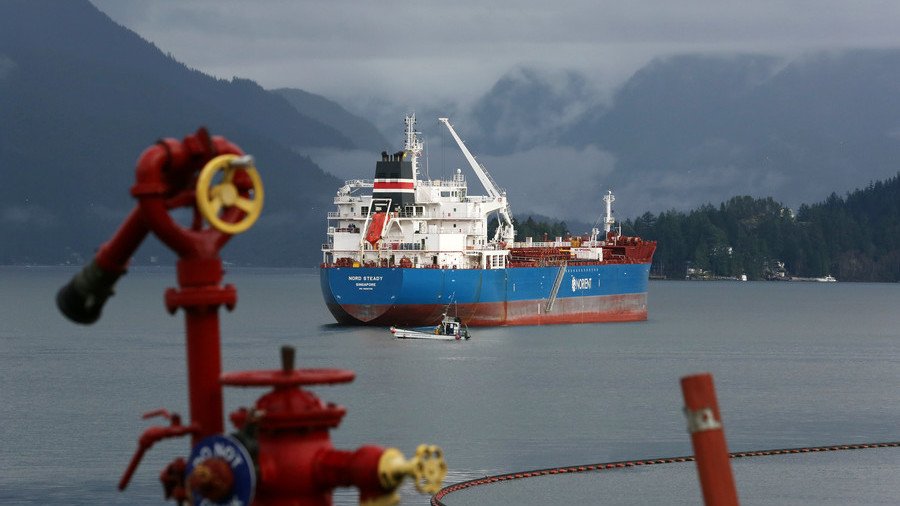 Canadian oil producers are in an increasingly tough predicament. With high and increasing oil demand around the globe over the last year, Canadian oil production has increased accordingly.
All of this is simple and predictable economics, but now Canadian oil has hit a massive roadblock. Producers have the supply, and they have more than enough demand, but they don't have the means to make the connection. Canadian export pipelines simply don't have the capacity to keep up with either the supply or the demand.
Canadian oil producers have now maxed out their storage capacity, and the Canadian glut continues to grow while they wait for a solution to the pipeline problem to materialize. As pipeline space is at a premium and storage has hit maximum capacity, oil prices have fallen dramatically, and the differentials that had previously been hitting heavy oil hard in Canada (now at below $18 a barrel for the first time since 2016) have now spread to light oil and upgraded synthetic oil sands crude as well, leaving overall Canadian oil prices at record lows.
Now, adding to the problem, growth in oil demand has begun to slow in the wake of skyrocketing United States production and the weakening of US-imposed sanctions on Iranian oil. First, the US granted waivers to eight nations to continue buying Iranian oil despite strong rhetoric, and now the European Union has undermined the sanctions even further.
In an effort to correct the pricing drop, some Canadian drillers have been cutting production levels, turning to more expensive forms of transportation like railways to ship their oil, and in some cases even using trucks to move their product. One of Canada's major producers, Cenovus Energy, has gone so far as to implore the government to impose production caps until the oil glut and inversely corresponding, free falling prices are under control. Some oil sands producers, including Canadian Natural Resource, Devon Energy, Athabasca Oil, and the aforementioned Cenovus Energy, have taken the issue of over-production into their own hands by announcing curtailments that could total 140,000 barrels a day or more.
READ MORE: Crude mood: Oil enters bear market, plunging most since 2015
The massive Keystone XL pipeline project from TransCanada Corp. was going to be a major move in the right direction for the Canadian oil industry, adding much-needed capacity to the network. Keystone XL would add 830,000 barrels of daily shipping capacity — approximately 4.2 percent of total US oil demand — by 2021. Now, in yet another bit of bad news, it looks like Canada won't be able to count on Keystone XL as a saving grace after all, as a Montana federal judge recently ruled to further delay the pipeline at what is easily the worst possible time for the industry.
Last Thursday's ruling for an additional environmental review is just the latest setback in a decade-long legacy full of roadblocks for the controversial Keystone XL pipeline. The huge project would construct a 1,179-mile long pipeline for the purpose of delivering Canadian crude from Alberta's oil sands to a Nebraska junction, from where it would continue its transnational journey all the way to refineries near the Gulf of Mexico. The pipeline was plagued with lawsuits since its inception and has recently seen new waves of litigation since President Donald Trump announced his approval for Keystone XL to cross the US-Canada border in early 2017. At that time, two separate lawsuits challenging the project were filed by the Indigenous Environmental Network, River Alliance and Northern Plains Resource Council, which resulted in last week's ruling that prohibits both TransCanada and the US government from "from engaging in any activity in furtherance of the construction or operation of Keystone and associated facilities" until the US State Department carries out a supplemental review.
As the options for Canadian oil become more limited, the industry is growing more and more dependent on even fewer projects, including Enbridge Inc.'s Line 3 expansion and the federal government's Trans Mountain expansion project, leaving dangerously little margin for error. Could Brazil's Oil Sector Trigger An Economic Miracle?
This article was originally published on Oilprice.com
You can share this story on social media: