Singapore to limit number of cars on its roads from 2018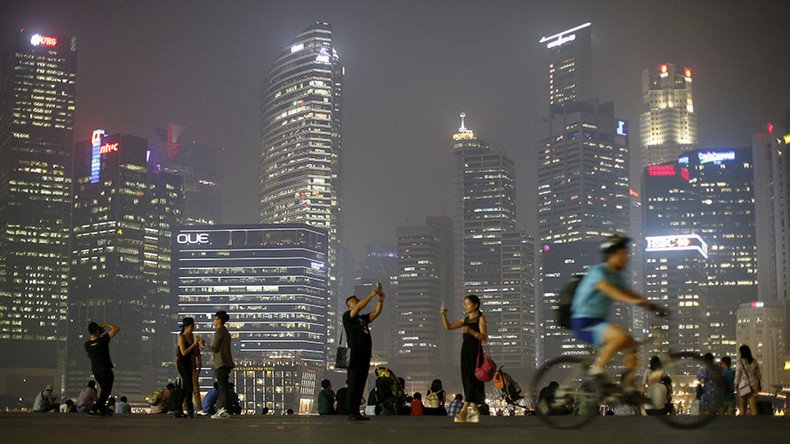 As one of the world's most expensive places to own a vehicle, Singapore is to cap the number of vehicles on its streets next year due to lack of space. The move is in conjunction with efforts to improve the nation's public transport system.
According to the Land Transport Authority (LTA), no more extra vehicles will be allowed in the city-state cutting the current 0.25 percent annual increase in the number of cars and motorcycles to zero. The rate will be reviewed in 2020.
The increase in the number of goods vehicles and buses will be kept at 0.25 percent per annum until the first quarter of 2021 to provide businesses with time to improve the efficiency of their logistical operations. Firms will also have to reduce the number of commercial vehicles they need.
Singapore tightly controls vehicle numbers by setting an annual growth rate and through a system of bidding for the right to own and use a vehicle for a limited number of years.
"Today, 12 percent of Singapore's total land area is taken up by roads. In view of land constraints and competing needs, there is limited scope for further expansion of the road network," said the LTA.
Singapore's population has risen nearly 40 percent since 2000 to about 5.6 million people. They account for more than 600,000 private and rental cars as of last year, including cars used by ride-hailing services such as Grab and Uber.
To own a mid-range car in Singapore could typically cost four times the price in the United States.
Singapore has an extensive public transport system. The city-state has expanded its rail network by 30 percent and added new routes and capacity to its bus network.
According to the LTA, the government will continue investing in new rail infrastructure, with $14.7 billion allocated for that purpose.
Around $734 million will be for the renewal, upgrade and expansion of rail operating assets, with another $734 million for bus contracting subsidies over the next five years.
You can share this story on social media: