Crude mood: Oil enters bear market, plunging most since 2015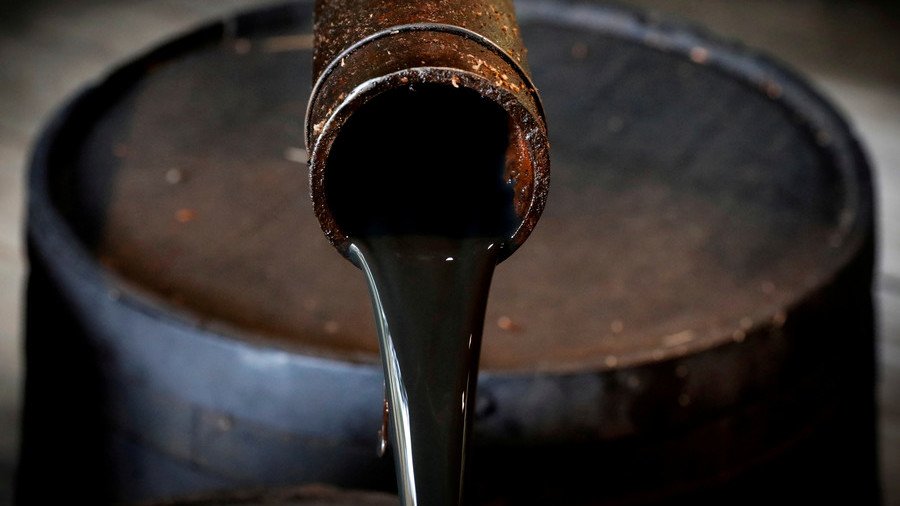 The crude price slide accelerated this week with US futures suffering their steepest one-day loss in more than three years. Tuesday's seven-percent drop was due to ongoing worries about weakening global demand and oversupply.
Oil prices have plunged more than $20 a barrel since the start of October, when Brent crude rose to nearly $87 a barrel and US benchmark West Texas Intermediate (WTI) traded around $77. Both benchmarks are now trading firmly in bear market territory, having fallen more than 20 percent from their 52-week highs.
WTI was trading at $55.32 a barrel on Wednesday, after a seven-percent slide the day before. It was the largest one-day percentage decrease for the contract since September 2015. US crude has lost 28 percent since its early October peak.
Brent was trading at $65.54 a barrel, following its largest one-day loss since July 2018. Brent has lost 25 percent since peaking at a four-year high in early October. It now sits at levels not seen since March.
"It's like a run on the bank," said Phil Flynn, analyst at Price Futures Group in Chicago. He told the Straits Times that "it's getting to the point where it doesn't seem to be about fundamentals anymore, but a total collapse in price."
Benjamin Lu, analyst at brokerage Phillip Futures in Singapore, told Reuters that "Crude oil futures succumbed to overwhelmingly bearish pressure amidst… weaker market fundamentals."
The Organization of the Petroleum Exporting Countries (OPEC) has been watching the jump in supply and price slump with concern. The oil cartel said it would start withholding crude in 2019 to tighten supply and prop up prices.
On Tuesday, OPEC said in its monthly report that world oil demand in 2019 would rise by 1.29 million barrels per day (bpd), 70,000 bpd less than predicted last month and the fourth consecutive forecast cut. The cartel added that output rose by 127,000 bpd to 32.9 million bpd.
Saudi Energy Minister Khalid al-Falih said on Monday OPEC agreed there was a need to cut oil supply next year by around one million barrels per day from October levels to prevent oversupply.
Hopefully, Saudi Arabia and OPEC will not be cutting oil production. Oil prices should be much lower based on supply!

— Donald J. Trump (@realDonaldTrump) November 12, 2018
OPEC's plans contradict those of US President Donald Trump, who publicly supports low oil prices and wants the cartel not to cut production. Trump posted a tweet on Monday meant to put pressure on OPEC, calling for no supply cuts to prop up prices.
For more stories on economy & finance visit RT's business section
You can share this story on social media: