Housing market reminiscent of 2006 bubble, ready to burst – Nobel Prize-winning economist Shiller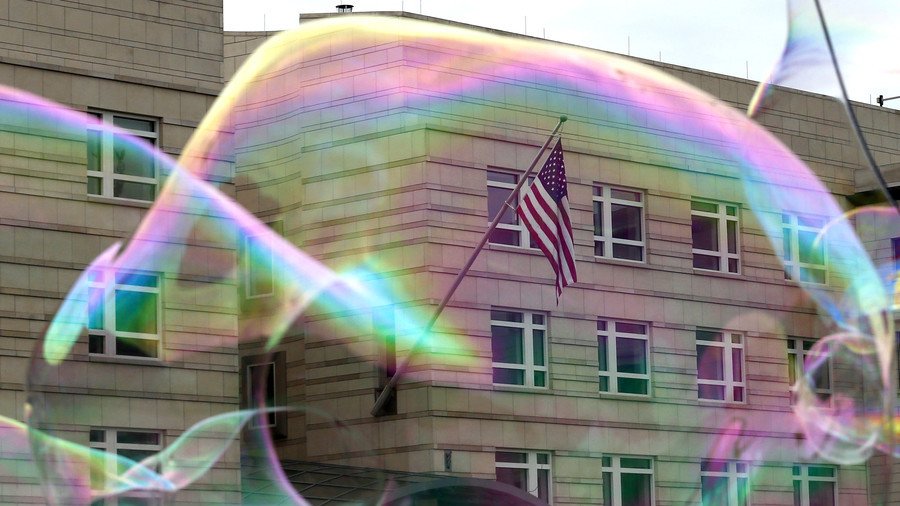 The weakening housing market is similar to the last market high, just before the subprime housing bubble burst a decade ago, says famed housing-watcher Robert Shiller.
The economist, who predicted the 2007-2008 crisis, told Yahoo Finance that current data shows "a sign of weakness."
Housing pivots take more time than those in the stock market, Shiller said, adding that "the housing market does have a momentum component and we're seeing a clipping of momentum at this time."
The Nobel Laureate explained: "If the markets go down, it could bring on another recession. The housing market has been an important element of economic activity. If people start to get pessimistic about housing and pull back and don't want to buy, there will be a drop in construction jobs and that could be a seed for another recession." He added: "By the way, we're overdue for another recession."
When reminded that 2006 predated the greatest financial crisis in a lifetime, Shiller acknowledged that any correction would likely be far less severe.
"The drop in home prices in the financial crisis was the most severe drop in the US market since my data begin in 1890," the Yale economist said.
"It could be that we're primed to repeat it because it's in our memory and we're thinking about it but still I wouldn't expect something as severe as the Great Financial Crisis coming on right now. There could be a significant correction or bear market, but I'm waiting and seeing now."
READ MORE: Decade after financial crisis JPMorgan predicts next one's coming soon
The infamous US housing bubble in the mid-2000s and the subsequent subprime meltdown were key factors spurring the broader financial crisis of 2008. A speculative frenzy over house prices, mortgages beyond long-term capabilities to finance, and eventually a wave of defaults by borrowers, threatened the solvency of some key financial institutions which in turn led to a stock market crash, and the global financial crisis.
For more stories on economy & finance visit RT's business section
You can share this story on social media: