Echoes of Black Monday: Market sell-off could get 'significantly worse' - strategist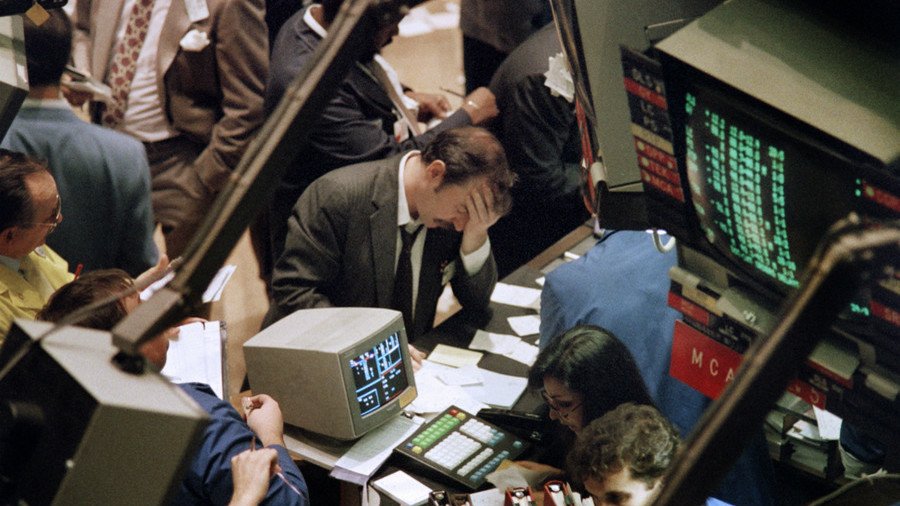 The ongoing sell-offs in equity markets are drawing slight parallels with the crash of the late 1980s, according to Simon Derrick, chief currency strategist at BNY Mellon.
He has raised concerns around recent market moves, telling CNBC: "Without wishing to be too alarmist, there have been a few parallels to what was happening 30 years ago in terms of what's been happening to the dollar, what's been happening to oil prices, what's been happening to Treasury yields."
Derrick said that "It's all very September/October 1987 from that perspective." The strategist referred to the volatile market dubbed 'Black Monday' that began on October 19, 1987, in Asia before spreading to Europe and then the US later in the day. The Dow Jones Industrial Average then plunged more than 500 points or 22 percent in a single day.
READ MORE: Decade after financial crisis JPMorgan predicts next one's coming soon
Derrick's worries follow last week's market rout that saw US stocks suffering their worst loss since March, with the Dow losing almost 1,400 points in two days. According to the strategist, the current events won't play out like they did 31 years ago. However, he warned that a "confluence of different circumstances" could lead to a serious risk-off event, leading the market to get "significantly worse" this week.
He explained that one of those circumstances was a no-deal Brexit. "The danger is that, in all of this, if we come back and there's no deal that actually we end up in stasis, we end up in gridlock in parliament and actually the default is that we end up in the end of March with Article 50 being triggered with no deal, that's the worst case."
For more stories on economy & finance visit RT's business section
You can share this story on social media: