US stocks suffer worst loss in 8 months amid rising interest rates, tech hit hardest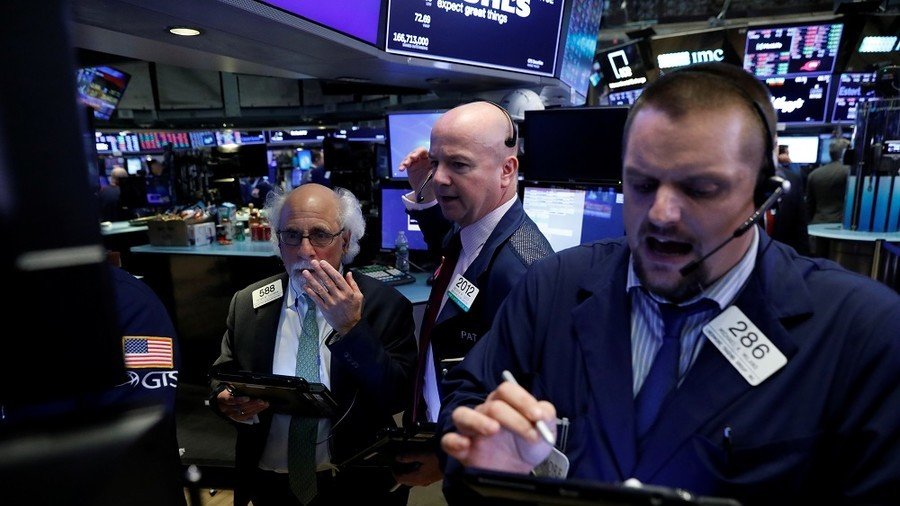 US stock exchanges recorded biggest losses in 8 months as rising interest rates made investors flee risky stocks. The S&P, Dow Jones and Nasdaq plunged between 3 and 4 percent. Technology shares were among the worst affected.
The S&P 500 fell almost 92 points, or just over 3 percent, the biggest daily loss since February this year. Meanwhile, the Nasdaq Composite dropped 315.97 points, or 4.08 percent, and the Dow Jones Industrial Average was down 831 points, or 3.15 percent.
Rising interest rates by the Federal Reserve drove US Treasury yields to 7-year highs, while Hurricane Michael's landfall in Florida stoked fears of impact on energy companies, according to market analysts. Technology stocks dropped 3 percent, with Netflix, Amazon and Google parent Alphabet leading the way. The energy sector was close behind with a 2.9 percent loss, as oil extraction in the Gulf of Mexico shutting down due to the hurricane.
The latest sell-off comes after months of continuous stock market growth stoked by the investors' belief in "American exceptionalism," according to an analyst from investment bank Morgan Stanley.
Skeptics like former Congressman Ron Paul, however, warned that the US is approaching "the biggest bubble in the history of mankind."
"It can be pretty well validated by looking at monetary history that when you inflate the currency, distort interest rates, and live beyond your means and spend too much, there has to be an adjustment," Paul told RT on Tuesday, predicting that a stock market crash is just a matter of time.
Subscribe to RT newsletter to get stories the mainstream media won't tell you.
You can share this story on social media: