Russia getting rid of US dollar matter of national security – Putin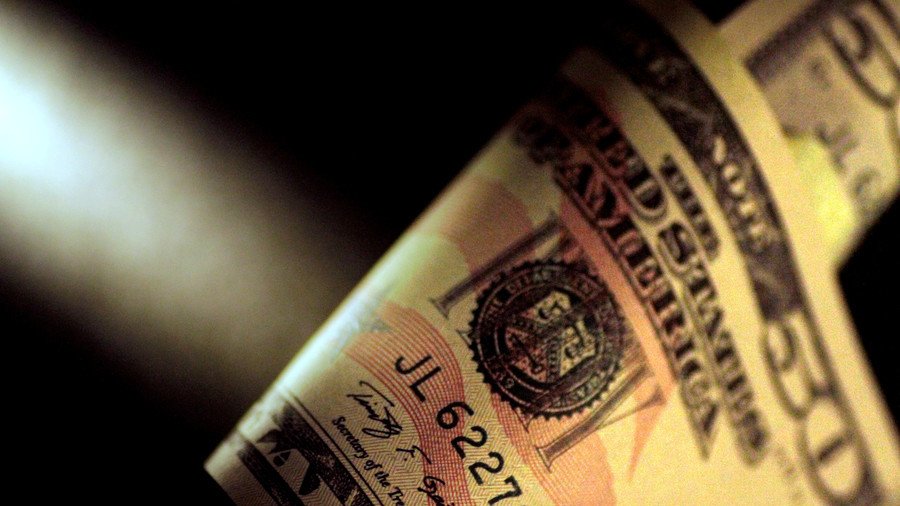 Sanctions are forcing Russia to find alternative settlement currencies to the US dollar to ensure the security of the country's economy, according to President Vladimir Putin.
"We are moving to the de-dollarization of the economy. We are doing so not because we want to undermine the dollar, but because we want to ensure our security. We are constantly facing sanctions, they do not give us the opportunity to work in dollars," Putin said on Thursday at the Valdai Discussion Club meeting in Sochi.
The alternative to the greenback could become a basket of national currencies, an instrument being developed by BRICS countries. "If such tools are invented, it will be possible to get away from the dollar. As soon as this happens, the dollar will have hard times," Putin said.
The Russian president said that the US is forcing a number of countries to abandon the dollar in international payments. "This is a typical mistake of an empire. Our American friends are undermining confidence in the dollar as a single currency," Putin said.
"European countries want to trade with Iran. They do not believe that Tehran violated any conditions of the nuclear deal. Therefore something like an alternative to SWIFT international payment system is being invented," the president said.
For more stories on economy & finance visit RT's business section
You can share this story on social media: