United States shies away from calling China 'currency manipulator'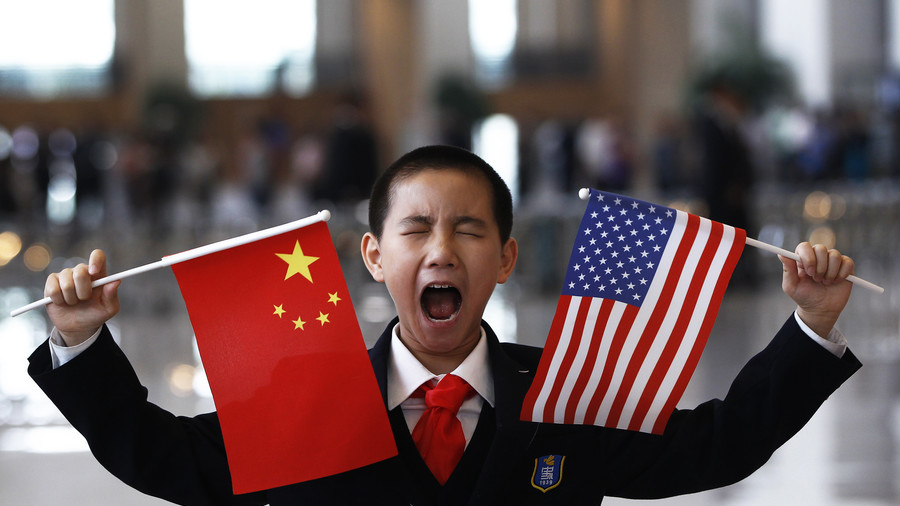 The US Treasury Department has decided not to brand China a currency manipulator but kept it on a watch list with other countries, including Germany, Japan, Switzerland, India and Korea.
Classifying China as a currency manipulator has been threatened by US President Donald Trump and past administrations, but has not been done since 1994.
In a report released on Wednesday, the Treasury said it has found that no major trading partner met the criteria to be designated as intentionally manipulating its currency.
"The Treasury Department is working vigorously to ensure that our trading partners dismantle unfair barriers that stand in the way of free, fair, and reciprocal trade. Of particular concern are China's lack of currency transparency and the recent weakness in its currency," said US Treasury Secretary Steven T. Mnuchin.
"These pose major challenges to achieving fairer and more balanced trade and we will continue to monitor and review China's currency practices, including through discussions with the People's Bank of China," he added.
The yuan has weakened following the US announcement, hitting its lowest level against the dollar since January 2017.
The US government said in a report that the recent depreciation of the yuan would "likely exacerbate" China's already large bilateral trade surplus of $390 billion with the United States over the past four quarters through June 2018.
"It is in China's interest to implement measures that would reduce the bilateral trade imbalance," the report warned.
READ MORE: China tariffs hammer drops: Trump announces new duties on $200bn worth of Chinese goods
President Trump has taken steps to address the current trade imbalance between US and China. So far, Washington has imposed tariffs on $200 billion of Chinese goods and Beijing retaliated with tariffs on $60 billion of US goods and stopped buying American oil.
For more stories on economy & finance visit RT's business section
You can share this story on social media: