Maple to cannabis: Canada now world's largest marketplace for legal marijuana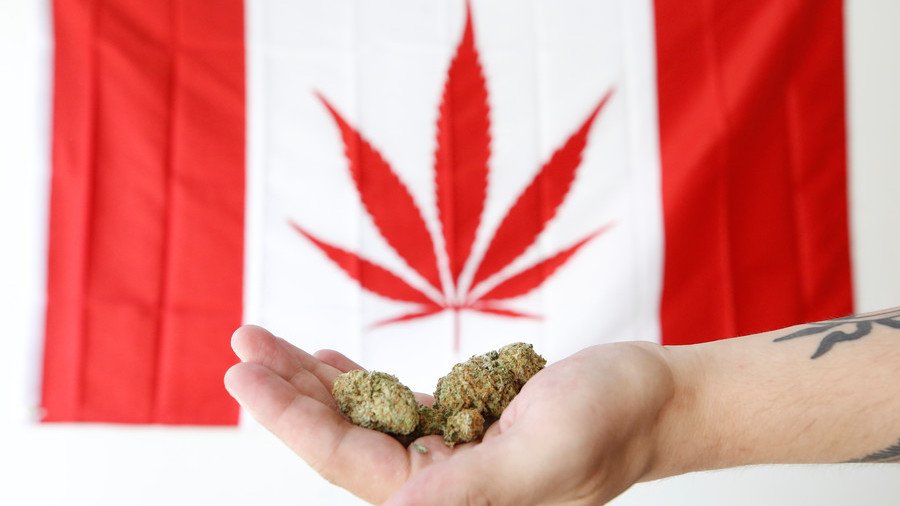 Canada has legalized the possession and use of recreational marijuana, making it the world's second and largest country with a legal national cannabis marketplace.
Marijuana possession first became a crime in Canada in 1923 but medical use has been legal since 2001. Under legislation passed by Canada's Parliament in June, adults will be able to buy cannabis oil, seeds, plants and dried cannabis from licensed producers and retailers, starting Wednesday.
It's been too easy for our kids to get marijuana - and for criminals to reap the profits. Today, we change that. Our plan to legalize & regulate marijuana just passed the Senate. #PromiseKept

— Justin Trudeau (@JustinTrudeau) June 20, 2018
They will also be allowed to possess up to 30 grams (one ounce) of dried cannabis in public, or its equivalent. Edibles (or cannabis-infused foods) will not be immediately available for purchase but will be within a year of the bill coming into force. Those caught selling the drug to a minor could be jailed for up to 14 years.
Legalization of marijuana was among the 2015 campaign promises by Prime Minister Justin Trudeau, the leader of the governing Liberal Party. According to him, the new law is designed to keep drugs out of the hands of minors and profits out of the hands of criminals.
Legalizing cannabis is expected to create an industry worth more than $4 billion for Canada. Some analysts, however, warn of possible shortage of recreational marijuana in the first year of legalization.
Canada has followed Uruguay, which became the first country in the world to legalize the production, sale and consumption of marijuana in 2013.
READ MORE: Coca-Cola in 'serious talks' about branching into cannabis beverage market – report
Eight US states (Colorado, Washington, Oregon, Alaska, Maine, Massachusetts, Nevada and California) have also legalized recreational and medicinal marijuana. Portugal and the Netherlands have decriminalized the drug.
The use of cannabis by adults in private places was legalized by South Africa's highest court in September. The sale of the drug there still remains a crime. In April, Zimbabwe became the second country in Africa to legalize the use of marijuana for medical purposes.
For more stories on economy & finance visit RT's business section
You can share this story on social media: