Beijing files complaint to WTO against latest US tariffs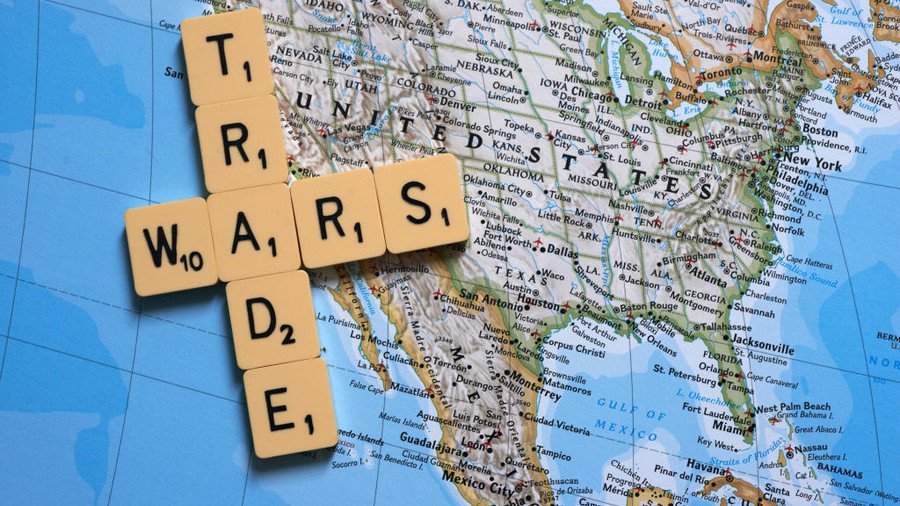 The Chinese Commerce Ministry has said it has filed a complaint to the World Trade Organization (WTO) against import tariffs on $200 billion worth of Chinese goods announced earlier by the White House.
On Monday, the US presidential administration announced a new round of tariffs, of 10 percent, on Chinese products starting from September 24. The US pledged to more than double the levies from January 1, 2019. The latest step marks an escalation in an increasingly protracted trade spat between the world's two largest economies.
The Chinese Commerce Ministry announced plans to hit US imports, worth $60 billion, with its own tariffs of up to 10 percent.
"China has always emphasized that the only correct way to resolve the China-US trade issue is via talks and consultations held on an equal, sincere and mutually respectful basis. But at this time, everything the United States does not give the impression of sincerity or goodwill," the spokesman Geng Shuang previously told a news briefing.
The spokesman stressed that Beijing had no choice but to retaliate against the latest trade tariffs.
Earlier, US President Donald Trump pledged to immediately reciprocate with further tariffs on around $267 billion of Chinese imports, if Beijing retaliates against the latest measure.
The ongoing trade dispute between China and the US broke out in March, when President Trump introduced the first portion of tariffs on Chinese steel and aluminum exports in an effort to tackle, what he calls, unfair trade practices. During his election campaign Trump repeatedly accused Chinese companies of stealing US technology and intellectual property
For more stories on economy & finance visit RT's business section
You can share this story on social media: