End of the road for Volkswagen's iconic Beetle after 80 years on the market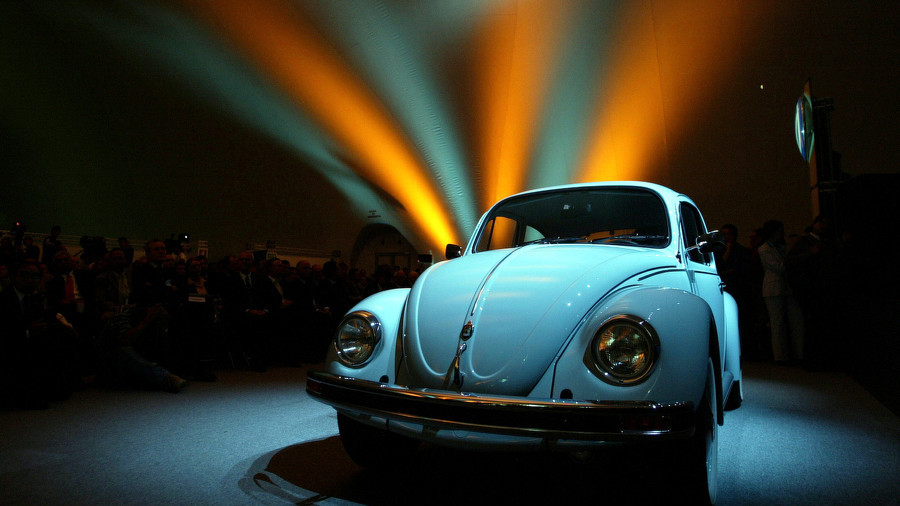 German automaker Volkswagen (VW) announced it will stop making its iconic Beetle car which first rolled off the production lines in 1938. The carmaker says it will focus on more popular areas such as SUVs and electric vehicles.
The company's American unit said it would halt production at its plant in Mexico after making two special edition models (Final Edition SE and Final Edition SEL) of the third-generation Beetle in July 2019. They will be available in coupe and convertible models.
"The loss of the Beetle after three generations, over nearly seven decades, will evoke a host of emotions from the Beetle's many devoted fans," said Volkswagen US CEO Hinrich J. Woebcken.
In 1979, the company stopped selling the car in the US but continued production in Mexico and Brazil. Volkswagen revived the model in 1998, introducing a redesigned modern "New Beetle" which mainly attracted female buyers.
Sales of Beetles dramatically fell from the more than 420,000 units sold at the peak of their popularity in the late 1960s. Last year, Volkswagen sold roughly 15,000 Beetles in the US.
The Beetle, also known as the Bug in some countries, was originally designed in 1930s Germany as a low-cost, rear-engine car for the masses. The car was widely recognized for its role as a racing car named 'Herbie' in the 1968 Disney film 'The Love Bug'. Volkswagen sold about 423,000 Beetles in the US that year.
The car became an icon of surfing culture as well as the counterculture movement during the 1960s, spurred on by a creative ad campaign for the car. VW said that despite the end of the Beetle's production in 2019, the car could make another comeback someday.
"As we have seen with the I.D. Buzz—which is the modern and practical interpretation of the legendary Bus — I would also say, 'Never say never," said Woebcken.
In 2017, Volkswagen unveiled a prototype of the I.D. Buzz, an electric version of its classic minibus.
For more stories on economy & finance visit RT's business section