Alibaba's Jack Ma making arrangements to step down in September 2019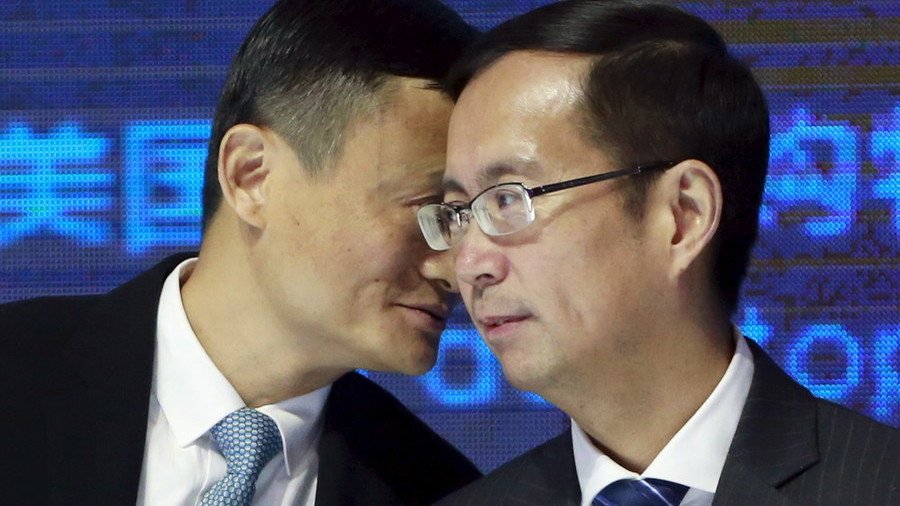 China's richest man and founder of Alibaba retailer will step down in exactly one year on September 10, 2019, with Chief Executive Officer Daniel Zhang taking over as chairman, the company has announced.
"With the approval of our board of directors, one year from today on September 10, 2019 which also falls on Alibaba's 20th anniversary, Group CEO Daniel Zhang will succeed me as chairman of the board of Alibaba Group," Ma said in a letter on Monday.
The billionaire will remain as executive chairman of the company for the next 12 months to mentor his successor and ensure a "smooth and successful transition." After that, the 54-year-old entrepreneur plans to stay on the board of directors until the annual shareholders meeting in 2020.
The businessman described the move as a step up to the "next level of corporate governance," and a transition from a company that fully relies on individuals to "one built on systems of organizational excellence and a culture of talent development."
"Alibaba was never about Jack Ma, but Jack Ma will forever belong to Alibaba," Ma said in his letter.
In the announcement, which coincided with his 54th birthday, the Chinese business magnate noted that his 46-year-old successor Zhang has been with the company for 11 years and has demonstrated "superb talent, business acumen and determined leadership."
As for China's richest man himself, he still has "lots of dreams to pursue," which might even see the former teacher to "return to education," which he called a "blessing."
"The world is big, and I am still young, so I want to try new things – because what if new dreams can be realized?!"
Think your friends would be interested? Share this story!
You can share this story on social media: