Jeff Bezos makes over $11,000,000 an hour, lowest paid Amazon worker gets $12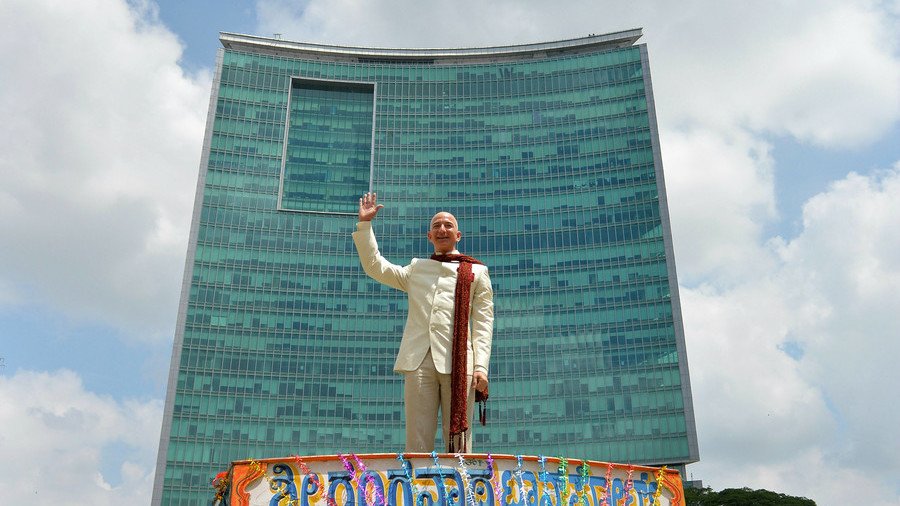 The founder and CEO of one of the world's largest marketplaces is a very, very rich man. But how deep are Jeff Bezos' pockets compared to average Amazon employees?
Earlier this week, e-commerce giant Amazon briefly became the world's second trillion-dollar company after Apple, adding $434 billion to its market value. It goes without saying that nobody benefitted more than its founder. Jeff Bezos added $67 billion to his net worth in 2018, bringing his total fortune to $167 billion, according to the Bloomberg Billionaires Index.
READ MORE: Companies that have more money than entire countries
Simple calculations show that Bezos, who made $67 billion in 250 days of the current year, earns $268,000,000 per day, or a whopping $11,166,666 per hour. And this calculation is based on a 24-hour day, not Bezos's actual working hours.
The number is nearly a million times higher than the average Amazon warehouse worker's pay of just $15 for an hour, according to the Glassdoor.com, a website for anonymous reviews of companies and their management by employees and former employees.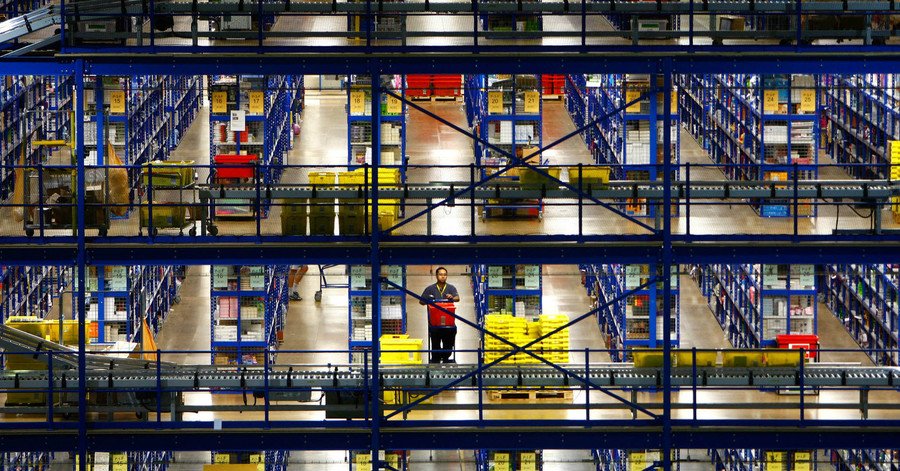 Annual salaries at Amazon range from $58,703 to $146,455. Employees with the job title Chief Creative Officer make the most, getting $360,462 a year, according to PayScale - a provider of information about salary, benefits and compensation information. The company's employees with the title Picker reportedly earn the least with an average annual salary of $25,944, or $12 per hour.
Whether working or sleeping, Jeff Bezos earns an astonishing $3,101 per second. It takes Bezos just over 8 seconds to make the annual salary of his lowest paid employee.
Earlier this week, Vermont Democratic Senator Bernie Sanders proposed a 'Stop Bad Employers by Zeroing Out Subsidies Act' - informally the 'Stop BEZOS' Act. The bill targets the corporations with 500 or more employees, including some of America's largest corporations such as Amazon, Apple and Walmart.
Sanders proposes a 100 percent tax on companies equal to the amount of money the companies' employees receive from federal welfare programs such as food stamps or Medicaid. The tax would target both full and part-time employees as well as independent contractors.
For more stories on economy & finance visit RT's business section
You can share this story on social media: