White workers at South African energy giant Sasol to strike over black-only share scheme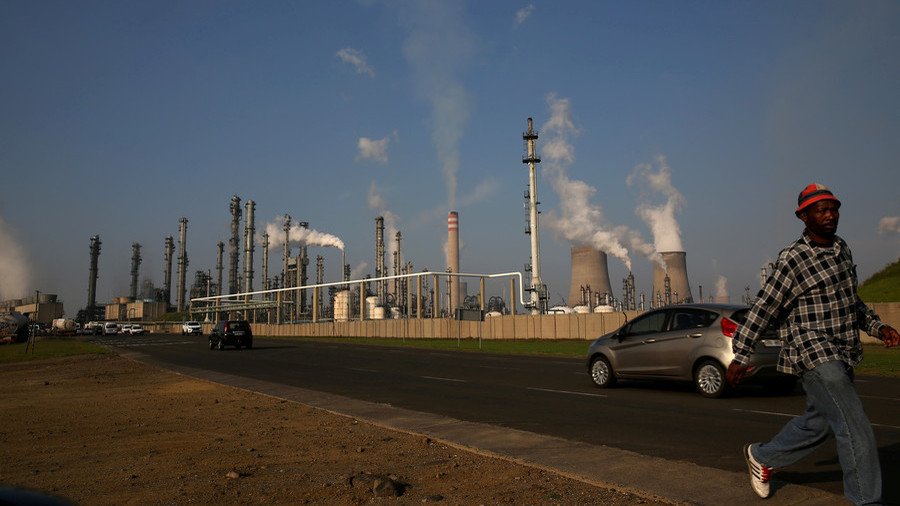 South Africa's Solidarity trade union is set to stage a strike against a share ownership plan offered exclusively to black staff at oil and gas major Sasol. The union says the firm's white workers are facing racial exclusion.
"We intend to switch off a different section of Sasol each day by means of well-laid and strategic plans," the 6,300-person union said in a statement.
"We are getting overwhelming support from the community. We expect hundreds of people from the community to join the Sasol employees in a mass rally. There are even businesses who said they will close so that they will be able to participate."
Under the current legislation, South African businesses are mandated to meet quotas on black ownership, employment and acquisition. The measure was imposed by the country's government as part of a broader program aimed at countering decades of omission under apartheid.
"This will be the first time in the history of South Africa that white employees strike because of racial exclusion, 89 percent of Sasol workers in Sasolburg and Secunda voted in favor of industrial action," the statement reads.
Sasol, located in the affluent area of Sandton, is reportedly the world's leading company that converts coal and gas to fuel. The company operates in 33 countries and employs around 26,000 at its facilities. Sasol is listed on the Johannesburg Stock Exchange and the New York Stock Exchange.
Last year, the firm pledged to increase its black ownership levels in Sasol South Africa to at least 25 percent in a 21 billion rand ($1.5 billion) deal.
"We have activated contingency measures to minimize potential disruption to our operations," the company told Reuters, stressing that it received notification from the trade union.
The event comes amid a background of black economic empowerment reforms, currently implemented by the country's ruling African National Congress (ANC). The government agenda also includes a widely-disputed land reform plan that will allow the state to take away farm lands from white owners and give them to landless black citizens.
For more stories on economy & finance visit RT's business section
You can share this story on social media: