Europe working on payment system alternative to SWIFT & IMF to attain financial independence from US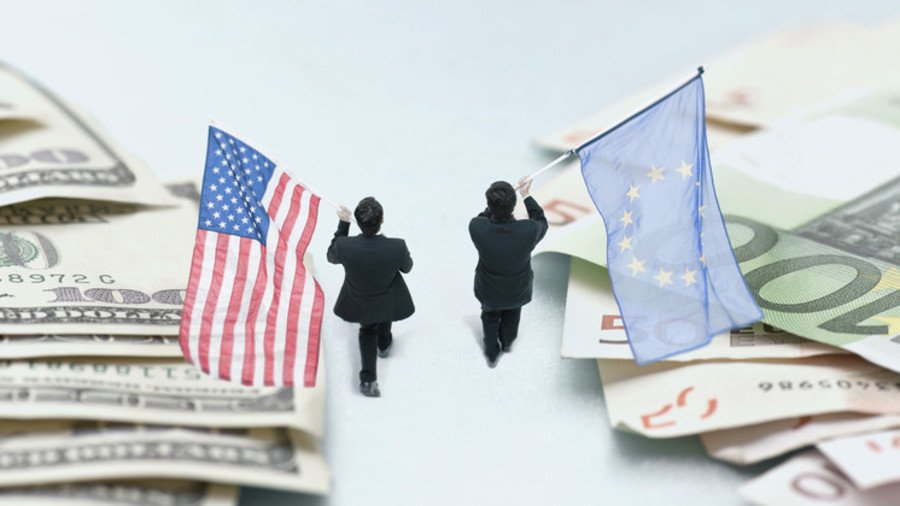 German Foreign Minister Heiko Maas says Europe has started work on creating a system for money transfers that will be autonomous from the currently prevailing Society for Worldwide Interbank Financial Telecommunication (SWIFT).
"That won't be easy, but we have already started to do that," Maas said at the annual Ambassadors Conference in Berlin on Monday, as quoted by RIA Novosti. "We are studying proposals for payment channels and systems, more independent from SWIFT, and for creating European monetary fund."
Maas also announced plans to reveal a new foreign policy strategy towards the US.
"It's high time to recalibrate the Transatlantic Partnership – rationally, critically, and even self-critically," the FM said as cited by the agency.
Last week, Maas called for European autonomy to be strengthened by creating payment channels that are independent of the United States, establishing a 'European Monetary Fund'.
The intention to create its own system is reportedly connected to Washington's recent withdrawal from the Iran nuclear deal, and the re-imposition economic sanctions against the Islamic Republic. As Brussels stays committed to the pact signed in 2015 between Tehran and the world powers, the EU had to enforce the 'Blocking Statute' in order to safeguard European businesses operating in Iran from US sanctions against the country. However, the measure failed to keep European majors like Total, Maersk, Mercedes in Iran, as they cannot function independently of the US-dominated international banking system and international financial markets.
SWIFT, which is short for the Society for Worldwide Interbank Financial Telecommunication, is the financial network that provides high-value cross-border transfers for members across the world. It is based in Belgium, but its board includes executives from US banks with US federal law allowing the administration to act against banks and regulators across the globe. It supports most interbank messages, connecting over 11,000 financial institutions in more than 200 countries and territories.
In May, the Russian Central Bank's governor, Elvira Nabiullina, said that the country had created a national system for money transfers that could protect its banking from a potential cut off from SWIFT transfer services. The step was triggered by the seemingly endless anti-Russia penalties introduced by Washington since 2014 for various reasons, including the reunification with Crimea, alleged involvement in the military conflict in eastern Ukraine, alleged US election meddling, and the alleged poisoning of former double-agent Sergei Skripal in the UK.
For more stories on economy & finance visit RT's business section
You can share this story on social media: