Mexican farmers accuse Volkswagen of altering the weather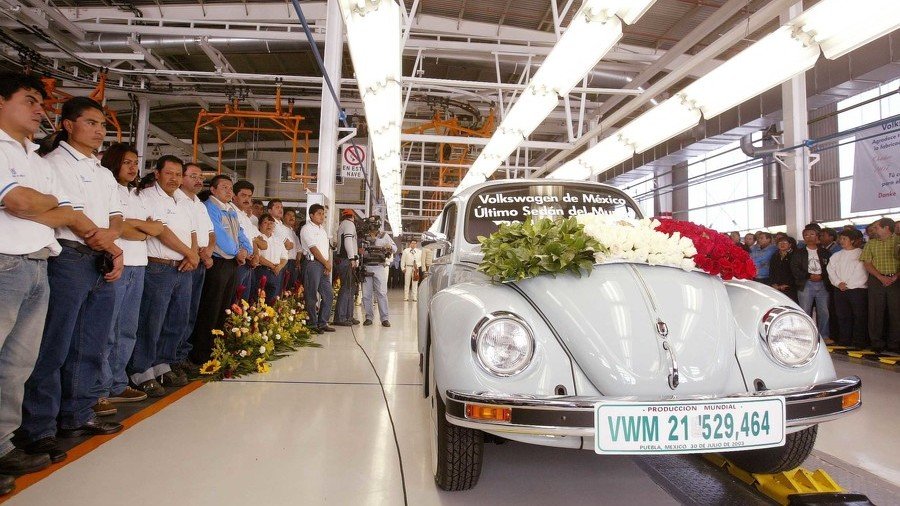 German automaker Volkswagen's device to protect its new vehicles from hail storms has led to a dispute with local farmers in Mexico, who claim their crops are being damaged.
The country's farming communities have accused the manufacturer of "arbitrarily" provoking a drought in the central state of Puebla, where Volkswagen operates its largest car factory outside of Germany. They are now seeking more than 70 million pesos ($3.7 million) in compensation from the automaker.
VW had installed hail cannons at the plant, which fire shockwaves into the atmosphere to prevent the formation of ice stones that had been damaging finished vehicles parked outside its facility. The automaker has officially been granted permission to use hail cannons, although the technology still lacks scientific evidence supporting its efficiency.
According to farmers, VW's use of hail cannons was causing a drought that has made them lose 2,000 hectares (5,000 acres) of crops.
VW's devices not only disperse hail storms, but all precipitation that has occurred since May (the beginning of the rainy season in Mexico), says Gerardo Perez, a farmers' representative in the area.
"The sky literally clears and it simply doesn't rain," he told AFP, adding that the cannons were "affecting the Earth's cycles." A spokesman for VW, who met with the state authorities, said on Wednesday that the company would immediately suspend the use of the machines in automatic mode.
"Once the anti-hail nets are installed in the yards, they will be used as the main measure for the protection of vehicles, while the devices will serve as a secondary tool and will only be used in manual mode," he said.
"With these actions, Volkswagen de Mexico expresses its commitment to maintain sustainable relationships with its stakeholders: environment, neighboring communities and authorities," VW spokesman added.
Puebla plant is Volkswagen's largest outside Germany, employing 15,000 people who produce more than 450,000 vehicles a year. In June and August, farmers staged protests and blocked access to the plant, saying the company could take other measures to protect its cars.
"Volkswagen claims to be an environmentally friendly company, but they're not showing it," said the top local environmental official Rafael Ramirez.
For more stories on economy & finance visit RT's business section
You can share this story on social media: