Germany slaps Volkswagen with $1.8bn fine in emissions cheating scandal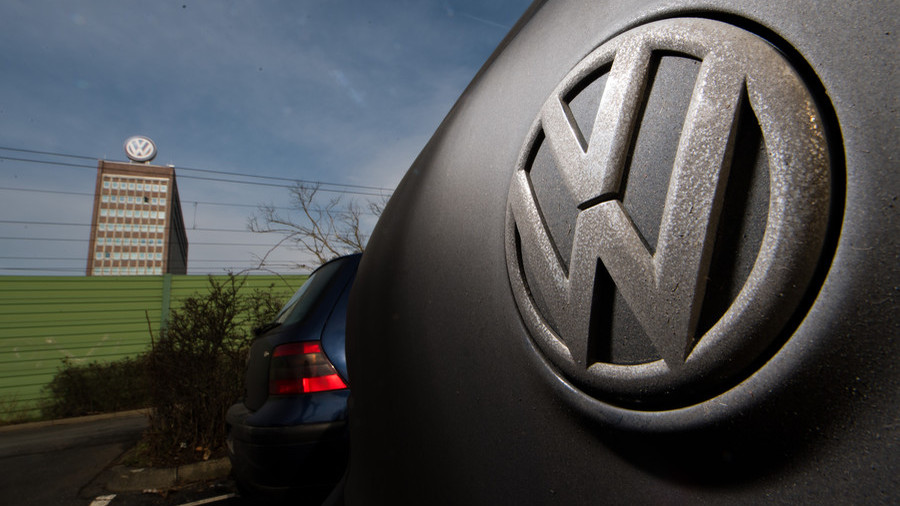 Germany has fined Volkswagen €1 billion over the auto maker's diesel emissions cheating scandal, public prosecutors have announced. The company said it won't be appealing the fine, one of the highest ever imposed by Berlin.
The €1 billion (US$1.8 billion) fine was ordered by the prosecutor's office in the German city of Braunschweig. It's the latest move against the car manufacturer, which admitted in 2015 that it had equipped cars with software that turned on emissions controls when vehicles were undergoing anti-pollution tests in the US. Those controls were later reduced during normal driving.
Volkswagen said it would not be appealing the fine, which was imposed due to organizational deficiencies in supervision which failed to prevent "impermissible software functions" from being installed in 10.7 million cars between 2007 and 2015.
"Following thorough examination, Volkswagen AG accepted the fine and it will not lodge an appeal against it. Volkswagen AG, by doing so, admits its responsibility for the diesel crisis and considers this as a further major step toward the latter being overcome," the company said in a statement.
The prosecutor's office made it clear that the €1 billion fine does not address any additional civil claims or claims by vehicle owners.
The latest fine comes on top of some $20 billion in fines imposed on the car maker, in fines and civil settlements in the US. The Wednesday announcement also comes just two days after prosecutors in Munich widened an emissions cheating investigation into Volkswagen's luxury carmaker Audi, to include the brand's chief executive officer among those suspected of fraud and false advertising.
Think your friends would be interested? Share this story!
You can share this story on social media: