Paper gold not so shiny anymore: Prices hit 19-month low as speculators 'give up hope'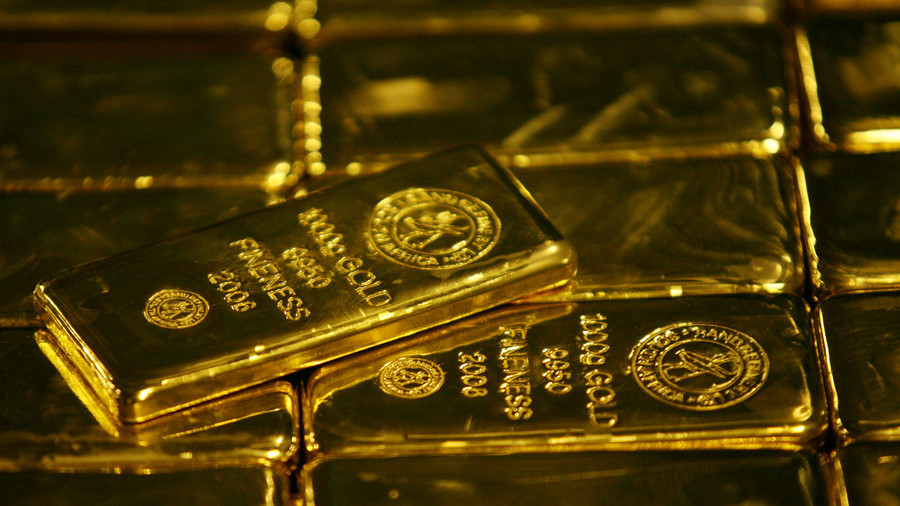 The price for gold – which has traditionally served as a haven asset for investors – has fallen by nine percent so far this year. Holders of gold futures contracts, not the physical metal, are shorting their positions.
Last week, the price for the yellow metal fell to its lowest level since January 2017. On Tuesday, it was trading at $1,194 a troy ounce. Global demand for gold futures in the first half of the year was at its lowest since 2009.
Experts say the US dollar's unexpected strength is one of the reasons why gold became less appealing to investors. They warn that pain in the gold market could intensify.
"The long suffering holders of ETFs [exchange-traded funds – Ed.] have finally given up hope of the yellow metal returning to its former glories and have decided there is better protection in the dollar, the stock market and pretty much anything other than gold," David Govett, head of precious metals at Marex Spectron, was quoted as saying by Bloomberg. "I can only say that gold, as a safe haven, has been a massive disappointment this year."
The level of gross shorts (those investors betting against higher gold prices) has hit record levels in recent weeks. According to analysts, that could be a contrarian signal for the metal.
Peter Boockvar, chief investment officer at Bleakley Financial Group, has calculated that for the first time in 17 years, there's a net short in gold of 3,700 contracts. Net short refers to holding more short positions than long positions in a given security, sector or portfolio. If an investor has long positions it means that he has bought and owns those shares of stocks. By contrast, with short positions it means that the investor owes those stocks to someone, but does not actually own them yet.
"Two months ago, speculators were net long by 120,000 contracts. By last week, they were net short," Boockvar told CNBC, adding "…we're close to bottoming out in gold in days or weeks."
For more stories on economy & finance visit RT's business section
You can share this story on social media: