'Turkey isn't crumbling': Erdogan belittles 'fictional currency plots' introduced by competitors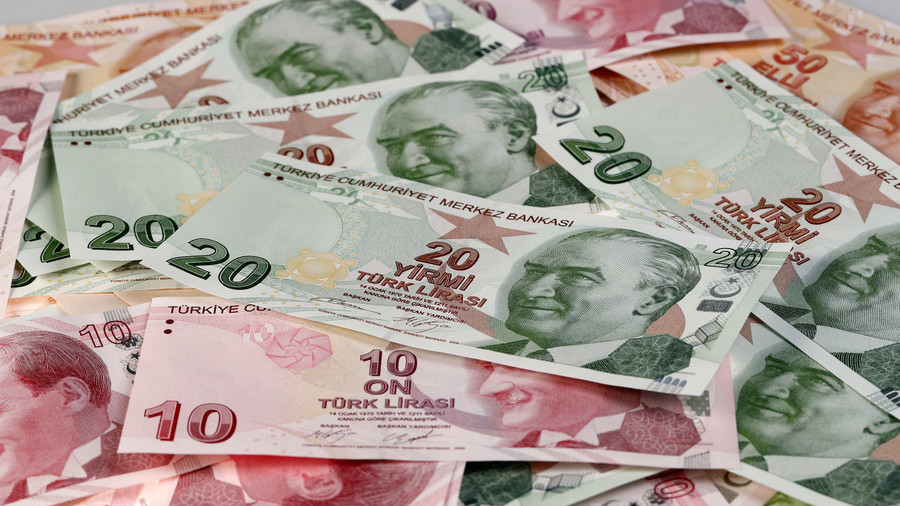 Turkish President Recep Tayyip Erdogan has denied that his country is in a currency crisis, insisting that the plunge of the lira is merely a result of what he called "fluctuations."
"Those who can't compete with us on the ground have brought online fictional currency plots that have nothing to do with the realities of our country, production and real economy," Erdogan told a provincial meeting of his AK Party in the town of Rize on Saturday, as quoted by Reuters.
He declined to specifically mention any countries by name, although the comments come amid an ongoing row with the United States and after the Trump administration increased tariffs on Turkish steel and aluminum on Friday.
"The country is neither crumbling, nor being destroyed or bankrupt or in a crisis," he said, adding that the way out of the "currency plot" was to boost production and "minimize interest rates."
The lira has lost about 40 percent this year alone, largely due to worries about Erdogan's influence over the Turkish economy and his calls for lower interest rates in the face of high inflation and deteriorating ties with the US. The currency hit a new all-time low on Friday.
The collapse of the lira led to a plunge on Wall Street on Friday, with the Dow Jones Industrial Average sliding 245 points – almost two percent – during early hours of trading.