Russia to modernize legendary Soviet heavy-cargo jet by 2022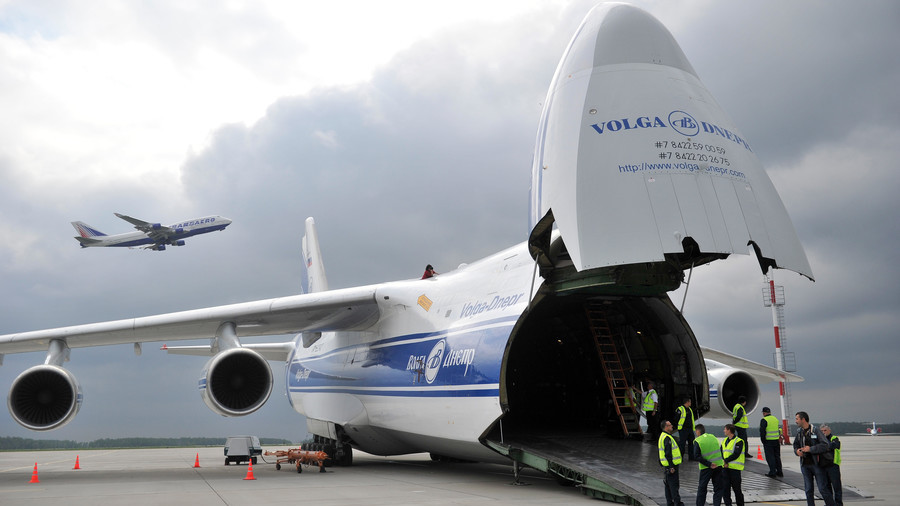 The Ilyushin Aviation Complex of Russia is preparing to modernize the Antonov An-124 Ruslan cargo jet. Designed in the USSR, the plane is still one of the largest in the world.
Known globally for its civilian and fighter jets, the Ilyushin plant is seeking to resume production of the upgraded version of the An-124 aircraft by 2022, according to company documents.
The An-124 can carry super-heavy and oversized cargo up to 120 tons across 4,500 kilometers at a height of up to 10,000 meters. The aircraft completed its maiden flight in December 1982 and entered service in January 1986.
Ilyushin plans to change the name of the modernized airplane to An-124-100M and seeks to start testing the aircraft in December 2021. The project costs more than $50 million.
The jet was developed in the first half of the 1980s in the Antonov Design Bureau (now in Ukraine) along with leading Soviet research institutes, enterprises, aviation industry organizations, and ministries. Ukraine insists it holds the rights to the jet. Russia disagrees.
The Antonov aircraft maker was inherited by Ukraine after the breakup of the Soviet Union in 1991. Last year, Ukrainian authorities launched the procedure of liquidating the enterprise, forcing Antonov to sever contracts with Russia's United Aircraft Corporation (UAC) and freezing all joint projects between Russia and Ukraine.
In the long-term, Russia seeks to replace the An-124 with a modern cargo jet. The project has been included in the state armament program through 2027.
For more stories on economy & finance visit RT's business section