Russia to build one of the world's biggest cargo jets to replace Soviet legend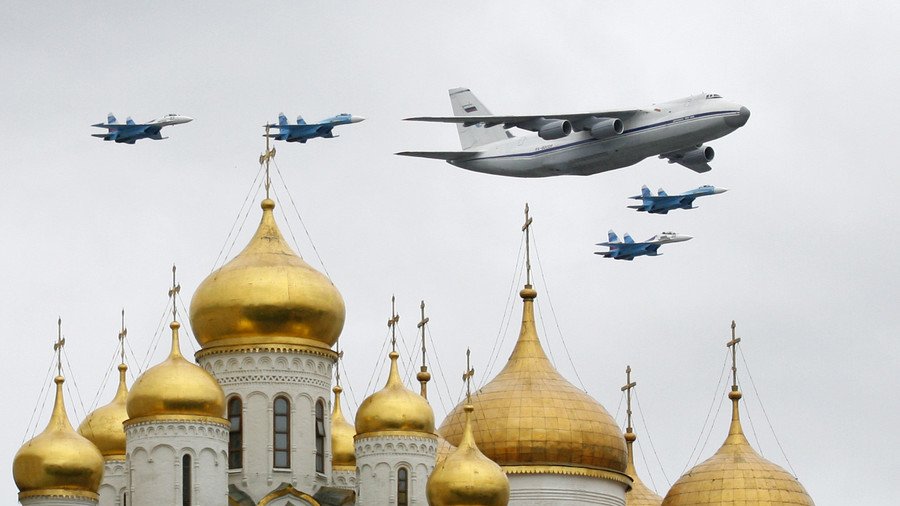 Russia is set to start construction of a super-heavy cargo plane to replace the iconic Antonov An-124 Ruslan, developed in the Soviet Union.
The project has been included in the state armament program though 2027 and work on the new aircraft will begin within that time frame, according to Russian Deputy Prime Minister Yuri Borisov.
In June, Russia said it will resume the production of the Antonov An-124 jet, which is still one of the world's heaviest cargo airplanes. The jet was first constructed by the Antonov Design Bureau, which was established in 1946 in the Russian city of Novosibirsk but later relocated to Kiev, Ukraine.
Russia says it has the rights for the aircraft despite Ukraine's claim on intellectual property. The new jet will be significantly modified to meet the modern requirements and will come under a new brand.
Analysts have said that Russia has the capacity to build the aircraft, but the country needs a significant update of the An-124 or even a new jet.
"The Antonov Bureau, which is located in Ukraine, is now doing everything possible to prohibit us from producing these aircraft – although even in Soviet times, technologies were transferred to the relevant enterprises, and we have the right to produce these aircraft. But in any case, probably, while there is no big need to resume production of the Ruslan aircraft, there is a need for modernization. And then it's easier, probably, to start making a new plane," Ph.D. in Engineering and honored military pilot of Russia Vladimir Popov told RIA Novosti.
The Antonov-124 can carry super-heavy and oversized cargo up to 120 tons across 4,500 kilometers at a height of up to 10,000 meters. The jet completed its maiden flight in December 1982 and entered service in January 1986. The aircraft is 36m long and 4.4m high; it can operate under 60°C below zero and 45°C above zero.
For more stories on economy & finance visit RT's business section
You can share this story on social media: