Are Tesla investors losing touch with reality? Elon Musk apology enough to send stock skyrocketing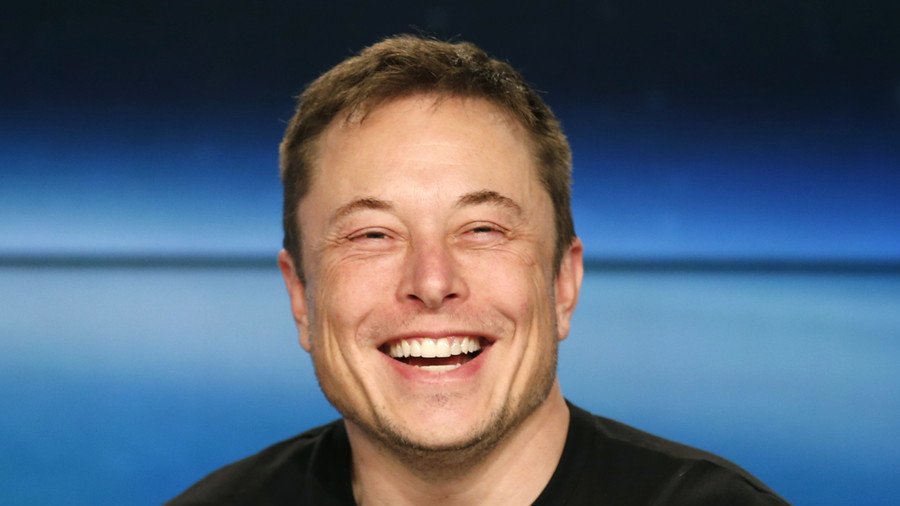 Financial results are what normally concern investors. But not when it comes to Tesla. Despite record losses, a mere apology from CEO Elon Musk is enough for its stock to appreciate by $5 billion.
"I would like to apologize for being impolite on the prior call. Honestly, I think there is really no excuse for bad manners. I was kind of violating my own rule in that regard," Musk said in a Tesla conference call on Wednesday. Just a month before, Musk called questions to him "boring" and "boneheaded," and refused to answer them.
Tesla reported a record $717.5-million loss in the quarter from April to June, double last year's losses. However, Musk's apology helped Tesla gain almost 10 percent in pre-market trading, which is more than $5 billion.
Analysts are saying that Tesla stock is now almost only about Musk's public behavior. "Elon's tone was generally improved vs. last quarter, which may seem trivial, but TESLA stock has become somewhat of an Elon sentiment gauge," RBC analysts said. So, Tesla earned a sum which is more than Montenegro's yearly economic output, despite having never turned a profit.
With $55 billion market capitalization, Tesla is evaluated higher than Ford's $40 billion. Elon Musk's dream is to produce 7,000 cars a week – a number which Ford covers in four hours.
During his latest conference call, Musk again took a swipe at traditional automakers. Their cars, he said, are "built by the marketing department, the finance department." They possess "no soul." In June, Tesla said it is laying off about nine percent of its employees in an effort to cut costs and eliminate redundancies. Many of those fired have told media they were given no advance notice.
For more stories on economy & finance visit RT's business section
You can share this story on social media: