Jeff Bezos' parents may be ridiculously rich on 12,000,000% return on early Amazon investment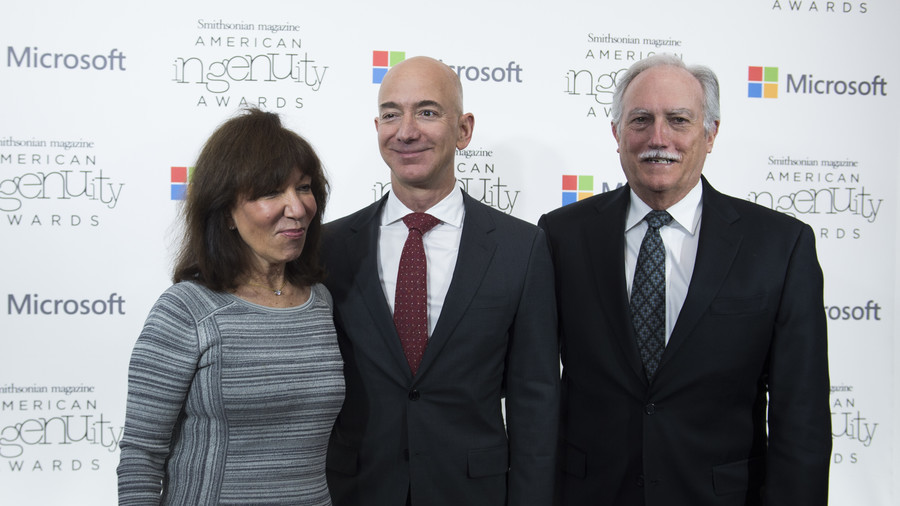 A $250,000 investment made in 1995 could turn Jackie and Mike Bezos, the Amazon founder's parents, into the most successful venture capitalists alive, assuming they held onto their early investment.
Two decades ago, Jeff Bezos' parents believed in their son and invested $245,573 into his new online retail platform, according to a late 90's prospectus first seen by Bloomberg. Following Amazon's triumphant IPO in 1997, and subsequent three stock splits, their original stake could be worth as much as $30 billion, according to the agency's analysis. That would make Bezos' parents richer than Microsoft's co-founder Paul Allen, who's ranked 44th in the Forbes Billionaires list.
Bezos' parents donated 595,027 shares to the Bezos Family Foundation that focuses on education for young people between 2001 and 2016, according to data compiled by Bloomberg. Two years ago, they reportedly gifted 25,000 shares, worth about $20 million at the time.
"If they haven't sold or donated anything else, the pair would own about 16.6 million shares, or 3.4 percent of the firm, making them the second-biggest individual owners after their son," the agency reports.
The figures show that Bezos' parents would get an eye-opening return of 12 million percent. Such a performance could become an object of envy for both the earliest bitcoin investors and notable venture capitalists. To compare, a $20 million bet on Alibaba made by SoftBank has reportedly brought a return of around 720,000 percent since 2000, while Sequoia Capital's WhatsApp investment returned roughly 36,000 percent when Facebook bought the messenger for $22 billion four years ago.
The Bloomberg data shows that Mark and Christina Bezos, Jeff's siblings, also invested into their brother's enterprise. Back in 1996, both reportedly bought 30,000 Amazon shares for $10,000. If they haven't sold them, their stakes would be worth about $640 million each.
For more stories on economy & finance visit RT's business section