Apple & US technology majors may lose third of their value – expert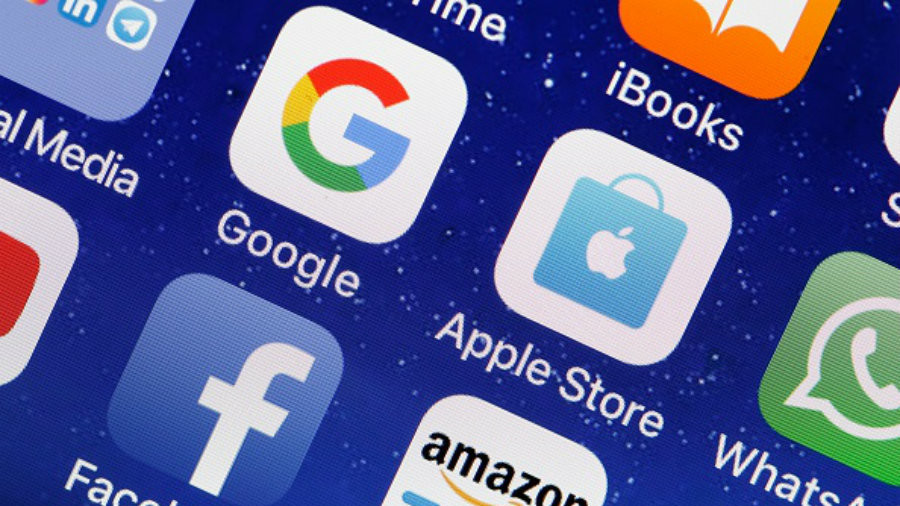 Facebook, Apple, Amazon, Netflix and Google parent Alphabet may potentially fall in value by up to 40 percent, says an analyst following the recent drop demonstrated by the so-called FAANG stocks.
According to the editor of the Bear Traps Report Larry McDonald, US high-tech stocks are turning into risky assets.
"These are stocks you want to run away from," the expert said in an interview with CNBC. "I see potentially 30 percent to 40 percent downside on the FAANGs."
A 30 percent decline would reportedly drag Apple and Alphabet down for the year with the entire high-tech market looking vulnerable to the downside due to Facebook's second quarter earnings meltdown. So far, the social media and social networking giant dropped more than 20 percent from its 52-week high.
Meawhile, Netflix would still be positive for the year in case of a 30 percent plunge from current levels, while Amazon could stay higher for the current year even if it lost a third of its value.
According to McDonald, passive investing – a way of investing where funds are allocated in market-weighted indexes over individual stock picks – is facing a brewing crisis. The FAANG corporations comprise a big portion of many popular indexes.
"About $6 trillion has come into passive management in recent, say, last five to 10 years, and all of that money has to go into the FAANG stocks," the analyst said.
Cupertino-based technology giant Apple makes up four percent weighting in the SPY S&P 500 ETF. Alphabet and Facebook cover a combined five percent with Amazon making up three percent. At the same time, Apple, Amazon, Alphabet, Facebook and Netflix comprise nearly 40 percent of the QQQ Trust, a widely held exchange-traded fund that tracks the Nasdaq 100 index.
For more stories on economy & finance visit RT's business section