Russian rocket engines to continue launching America into space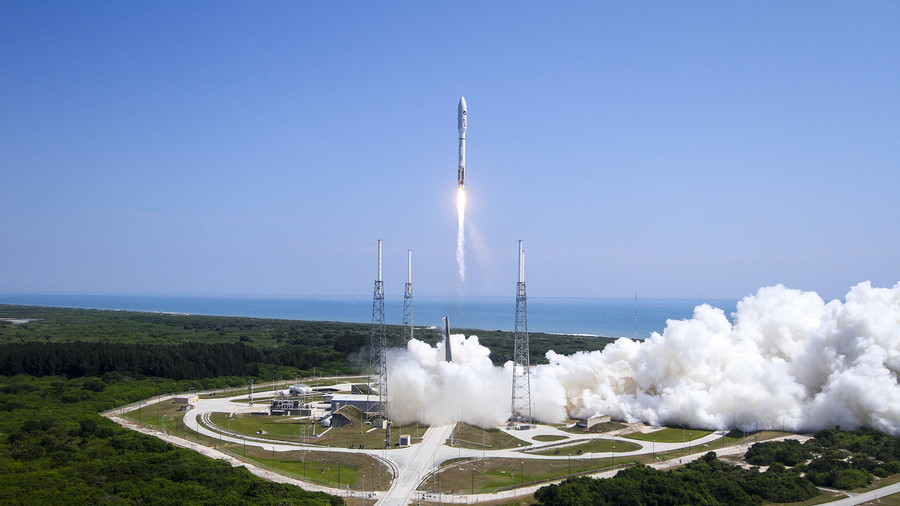 Russia will continue supplying RD-180 rocket engines, which are used by NASA and the Pentagon, to the United States until at least 2020.
"We signed the contract until 2020, and we will supply our partners with six more RD-180 engines," said Igor Arbuzov, CEO of Russia's Energomash. The RD-180 engines operate at the first stage of the US Atlas V rockets.
The cheaper and more reliable RD-180 engine is developed and manufactured by Energomash and is designed for the US Atlas carrier rockets. The contract was extended by Energomash and United Launch Alliance (ULA), a private supplier to the Pentagon and NASA.
After US-Russia relations deteriorated over Ukraine in 2014, lawmakers in Washington proposed phasing out RD-180 purchases in favor of US-made engines. However, the US does not have a reliable alternative to Russian rocket engines. After requests made by NASA, the US Congress passed a budget for next year that provides for the purchase of Russian RD-180s. Shortly afterwards, the ULA ordered an additional 20 RD-180 engines at the request of the Pentagon.
Earlier, it was reported that ULA, most likely, will continue to use Russian-produced engines until 2024-2025 or even up to 2028. The agreement was first reached in 1997, when Moscow and Washington signed a $1-billion contract for the supply of 101 RD-180 engines.
The Atlas V, a two-stage rocket with the initial stage powered by an RD-180 engine, has completed 75 launches since its first flight in 2002, according to the ULA.
For more stories on economy & finance visit RT's business section