Has Elon Musk been reduced to selling trinkets to keep Tesla afloat?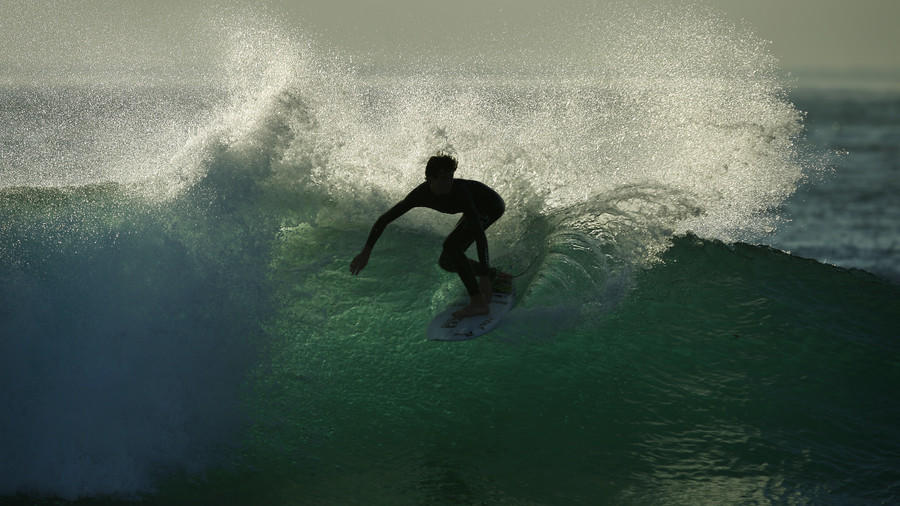 Electric car maker Tesla has teamed up with California-based firm Lost Surfboards by Mayhem to launch the sale of a product completely unrelated to e-vehicles. Tesla is now offering limited-edition surfboards.
The $1,500 Tesla-branded surfboards sold out within hours of appearing on the company's online shop on Friday, as only 200 of the limited-edition surfboards were made available for purchase. According to the description, the surfboards feature a mix of the same high-quality matte and gloss finishes used on all Tesla cars.

"Model S, X and 3 can comfortably accommodate this surfboard on either the inside or outside of the vehicle," the item description reads. "The deck is reinforced with lightweight 'Black Dart' carbon fiber, inspired by the interiors in our cars, and featuring tonal logos in subtle contrast gloss."
The surfboards are currently listed on eBay for $4,000.
This is not the first time that Tesla has released something not related to electric cars. Two years ago, the company offered accessories made from automotive-grade leather, which is used on the interior of Tesla vehicles. Last year, Tesla released a cell phone charger that looks like a miniaturized version of its supercharger stations. In November, the company announced plans to create its own smartphone. Earlier this year, Elon Musk's Boring Company sold a 20,000 batch of flamethrowers.
Elon Musk has been severely criticized by both the public and investors for being 'a jack of all trades, master of none.' The billionaire founded several multibillion-dollar corporations in completely different fields, but none of them matched investors' expectations. With Tesla going through production problems, investors have suggested that Musk should concentrate on building electric cars.
For more stories on economy & finance visit RT's business section