BRICS countries the engine that powers global economic growth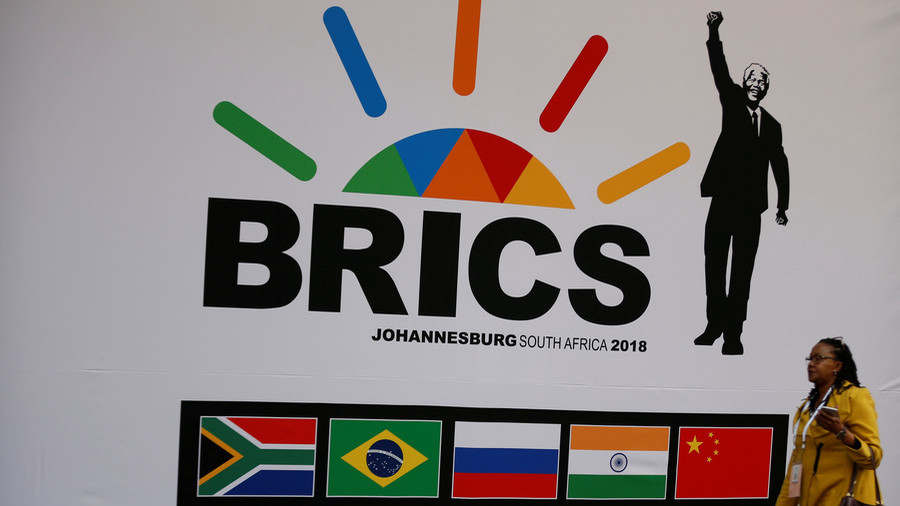 Unilateralism, coming particularly from the US, brings the "great growth nations" of BRICS closer and helps them strengthen ties, the CEO of global internet and media group Naspers, Bob van Dijk, told RT.
The BRICS group unites the emerging economies of Brazil, Russia, India, China, and South Africa. The countries represent more than 40 percent of the world's population.
"Most of the growth in the world comes from these markets… I think, together they can achieve so much," van Dijk told RT in an exclusive interview on the sidelines of the BRICS Summit in Johannesburg, echoing the words of Chinese President Xi Jinping.
According to the businessman, 90 percent of the company's revenues come from BRICS countries. "We are really a BRICS' online company," he said, explaining that all of the five nations are very important for the business.
"We look for growth opportunities. So, what we find tremendously exciting about BRICS markets is… that economic growth in the world is really powered by these markets and at the same time they've seen explosive growth in the number of smartphone users."
That creates massive growth opportunity of growing markets and a rapidly expanding internet audience for Naspers, said the CEO of Africa's biggest e-commerce and digital company. "That's what we're really investing into."
Talking about the 10th annual BRICS summit, van Dijk noted the willingness from both business and political leaders to work closer together, strengthen ties, better cooperate on trade, and become "a force for good."
For more stories on economy & finance visit RT's business section