'No winner' in trade war – China's Xi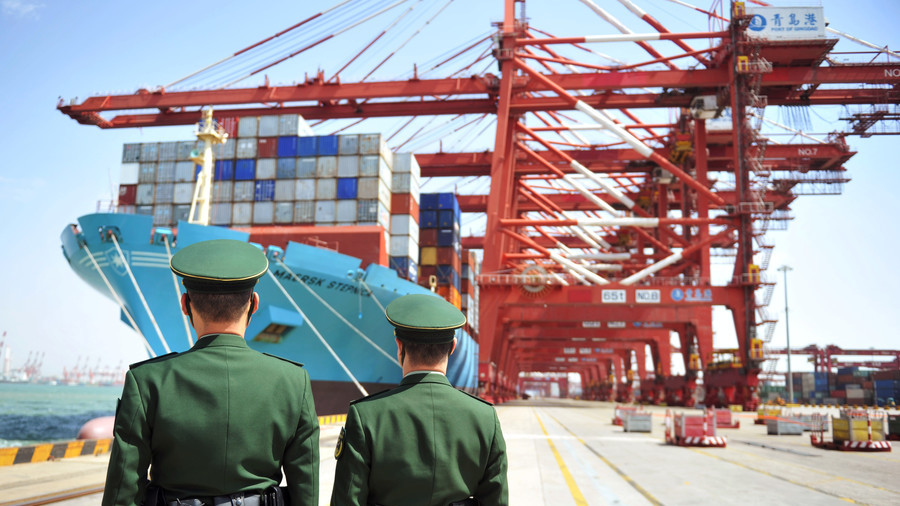 All parties in the trade conflict will only lose, according to Chinese President Xi Jinping, who was talking at the BRICS summit in South Africa on Wednesday.
"A trade war should be rejected because there will be no winner," Xi said at the opening of the BRICS summit of emerging economies in Johannesburg.
"Unilateralism and protectionism are mounting, dealing a severe blow to multilateralism and the multilateral trading regime," the Chinese president said, without naming the United States. "We are facing a choice between cooperation and confrontation, between opening up and closed-door policy and between mutual benefit and a beggar-thy-neighbour approach."
The annual summit of the bloc of Brazil, Russia, India, China & South Africa will be held from July 25-27 and will be attended by the heads of the world's leading developing nations. Home to 43 percent of the world's population, four of the top BRICS economies are ranked in the world's top 15 by GDP size, namely China (second), India (sixth), Brazil (eighth) and Russia (11th).
Those who pursue such a course "will only end up hurting themselves," Xi said. He called on Brazil, Russia, India, China, and South Africa to jointly reject unilateralism and protectionism.
US tariffs of 25 percent on $34 billion of Chinese imports took effect on July 6. The Chinese government retaliated with duties on the same value of US imports, ranging from soybeans to cars, and has vowed to respond proportionately to any new US tariffs.
Shortly after that, President Donald Trump said the US could impose tariffs on more than $500 billion worth of Chinese goods, while his administration has prepared a new $200 billion list of Chinese products that could be levied with 10-percent tariffs.
For more stories on economy & finance visit RT's business section