BRICS trade surges by 30% as global market influence of developing economies grows – Putin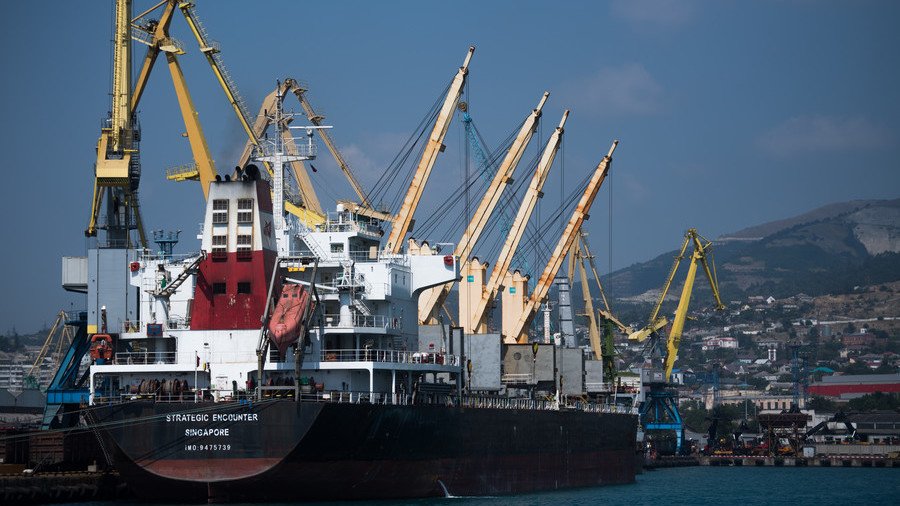 Russian trade with fellow BRICS countries has grown significantly in the last year, and the country wants to keep the momentum going, said President Vladimir Putin in his opening address at the BRICS Summit in South Africa.
The 10th annual BRICS summit takes place in Johannesburg, South Africa on July 25-27, where the leaders of governments of the five member states (Brazil, Russia, India, China, and South Africa) meet to discuss cooperation in political and socio-economic affairs.
"Strengthening trade and investment ties with BRICS partners is one of the key priorities for Russia, and by the end of 2017 our trade with other members of the association grew by almost 30 percent, surpassing $102 billion, and we are determined to do our utmost to further increase trade within the BRICS," Putin said on Thursday.
The Russian president added that the BRICS New Development Bank should open branches in all member countries of the bloc.
"I support the idea of opening regional offices of the bank. The talks on this are being held with Brazil. We expect that, as soon as they are finished, the talks on opening an office in Russia will begin," Putin said.
The BRICS countries created the New Development Bank in July 2014. The goals of the bank, headquartered in Shanghai, are to fund infrastructure projects in emerging economies for sustainable development.
The bank's capital is up to $100 billion and it says that all members of the United Nations could join it. However, the BRICS nations can never have less than 55 percent of the voting power.
Russia is hoping that BRICS states will back its bid to host Expo 2025 in Ekaterinburg, Putin added.
"Russia is bidding to host Expo 2025 in the Russian city of Ekaterinburg, there are no Brazilian, Indian, Chinese or South African cities among our competitors. Dear friends, we are really hoping for the support of BRICS countries," Putin said at the meeting of BRICS leaders.
Together, BRICS countries account for 26.46 percent of world land area, and 42.58 percent of world population, According to IMF estimates, BRICS member states generated almost a quarter of the world's GDP in 2015 and have contributed more than half of global economic growth in the last 10 years.
For more stories on economy & finance visit RT's business section
You can share this story on social media: