Russia set to wean economy off US dollar as Washington ratchets up sanctions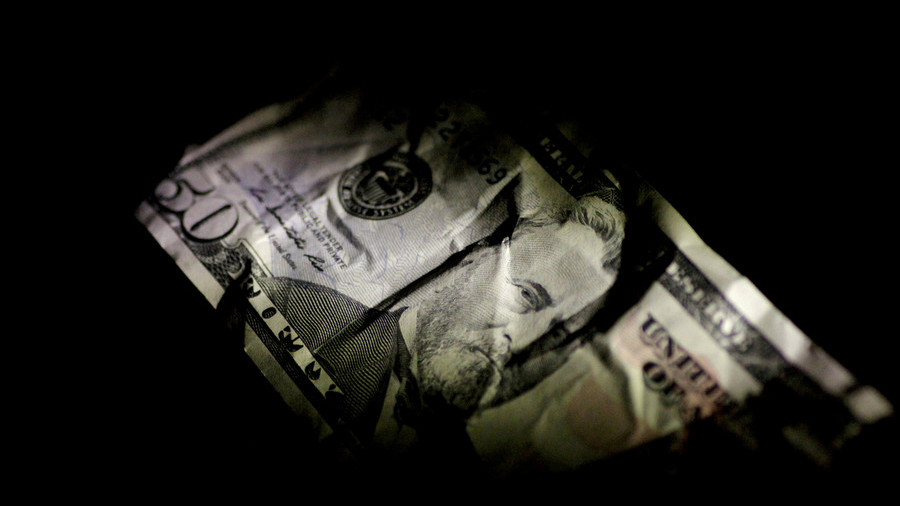 The Russian finance ministry is working on a broad set of measures to protect the country's economy amid growing pressure from the United States, Kommersant daily reports.
The main part of the reforms is a plan to reduce the use of the US dollar in foreign trade transactions in favor of national currencies, according to the news outlet. Russia has recently slashed its ownership of US Treasuries to a 11-year low of $14.5 billion, falling from the list of top holders of US debt.
"The sale of the US Treasury bonds has two main reasons. First, the Ministry of Finance dumps the notes because it works on the anti-sanction legislation. The second reason is a decrease in the value of US Treasuries as their yield grows," Ivan Kapustiansky, leading analyst of Forex Optimum told RT.
It is not clear yet what will become an alternative to the dollar, he added. "Most likely it will become a currency of a country that Russia seeks to boost trade and build long-term friendly relations with," Kapustiansky added.
The second part of the finance ministry's plan is to promote companies sanctioned by the US on the local market. The ministry also seeks to reduce imports from unfriendly countries; it has not yet been specified whether it will be tariffs, quotas or import bans. Procurements of state-owned companies will be made confidential to protect them from sanctions.
Kapustiansky says dumping the dollar will only be a first step in the hard work of protecting the Russian economy from sanctions. "To a large extent, avoiding the dollar will not save Russia from further sanctions pressure and its consequences. The main issue is not the currency or the gold reserves, but the pressure on the partners of Russia. When Washington begins imposing sanctions on Russian partners, they face the question whether to sacrifice their partnership with Russia or risk losing the large US market," he said.
For more stories on economy & finance visit RT's business section
You can share this story on social media: