US trade war could cost global economy $430 billion, IMF warns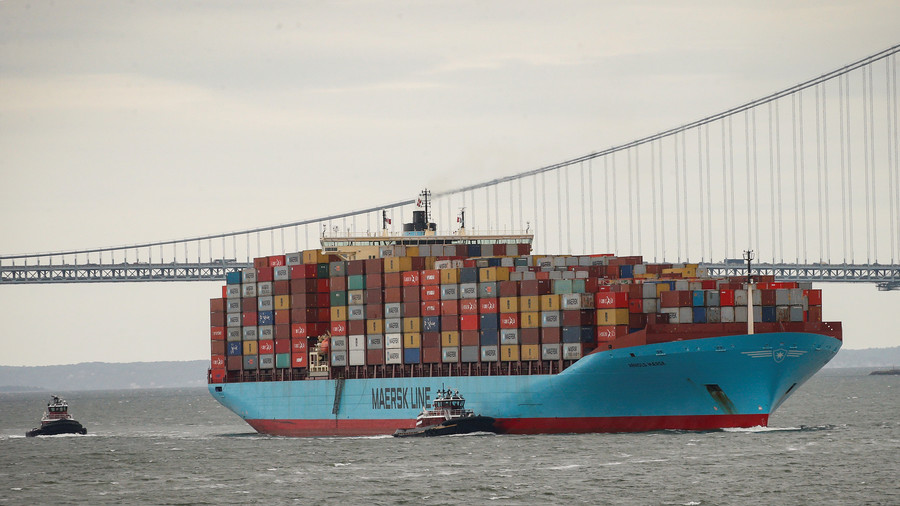 The risk of current trade tensions escalating further is the greatest near-term threat to global growth, said the International Monetary Fund (IMF) in its latest World Economic Outlook report.
"Our modeling suggests that if current trade policy threats are realized and business confidence falls as a result, global output could be about 0.5 percent below current projections by 2020," the IMF said, adding that the cost to the global economy could reach $430 billion.
Growth remains generally strong in advanced economies, according to the IMF, which warns it has slowed in many of them, including in the United Kingdom, Japan and countries in the euro area.
"The United States has initiated trade actions affecting a broad group of countries, and faces retaliation or retaliatory threats from China, the European Union, its NAFTA partners, and Japan, among others," the IMF said.
It added the US could be the "focus of global retaliation" and would be especially vulnerable if President Trump slapped China with $200 billion in fresh tariffs. The world's two largest economies, the US and China have introduced tariffs of 25 percent on $34 billion of each other's exports this month.
The Trump administration later accused China of not negotiating "seriously" on trade and released a list of $200 billion worth of Chinese exports that could be subject to new 10-percent tariffs. The new tariffs would kick in within 60 days.
The IMF has urged countries not to look "inward" and to end the trade tensions which continue to dampen growth. "Countries must resist inward-looking thinking and remember that on a range of problems of common interest, multilateral cooperation is vital," said the IMF's chief economist Maurice Obstfeld.
The fund has projected 2018 growth of 2.4 percent for the advanced economies which is down 0.1 percentage point from its April World Economic Outlook projection.
"We maintain an unchanged forecast of 2.2 percent growth in those economies for 2019," the IMF said.
For emerging market and developing economies as a group, the IMF still projects growth rates of 4.9 percent for 2018 and 5.1 percent for 2019.
For more stories on economy & finance visit RT's business section
You can share this story on social media: