When parents quarrel: Brussels levies Ukrainian metals imports amid EU-US trade spat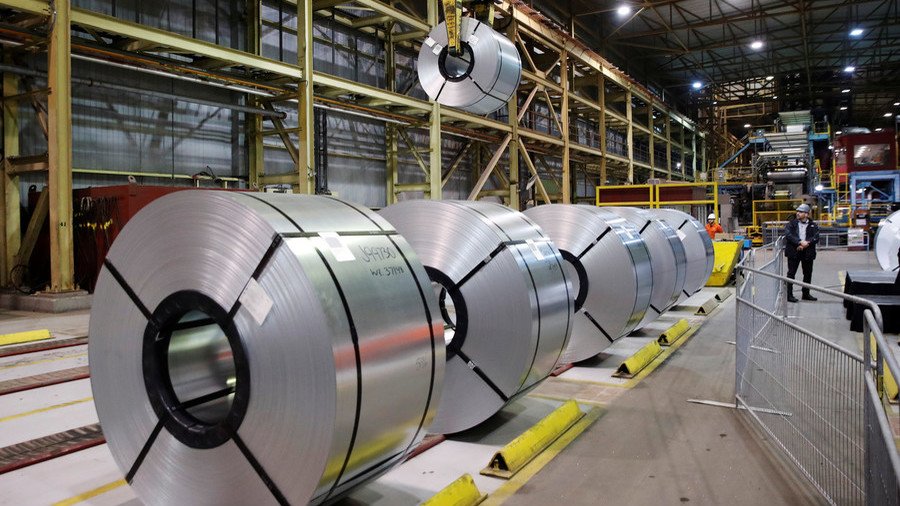 Ukrainian metal imports have fallen victim to a trade war between the United States and the European Union. The country has been financially dependent on EU and US since the Maidan revolution of 2014.
On Wednesday, the EU announced provisional safeguard measures concerning imports of a number of steel products that kicked off on Thursday. It came as a retaliation against the recently imposed US tariffs on steel and aluminum.
The provisional measures concern 23 steel product categories and were imposed against all countries, with the exception of some developing countries with limited exports to the EU. These measures can remain in place for a maximum of 200 days, the European Commission said.
Ukraine, which has decided to estrange itself from Russia and other CIS countries to boost ties with Europe, was also hit with the recent tariffs from Brussels. Ukraine's economy ministry has said 11 types of steel products from the country have been affected. 17 types of other Ukrainian metal products are being investigated, but so far their supplies are not limited.
"The Ministry of Economic Development together with Ukrainian producers… defends the position that the EU does not have sufficient grounds for initiating an investigation in accordance with the requirements of the WTO, also taking into account the current state of development of the metallurgical branch of the EU," the Ukrainian ministry said in a statement. Kiev wants to prove that under the EU-Ukraine association agreement, it has special relations with Brussels.
Ukraine insists that its association agreement with the EU provides for the creation of a free trade zone without barriers. Kiev is asking for a "compensatory mechanism".
For more stories on economy & finance visit RT's business section
You can share this story on social media: