Boeing plans to spend $27bn on purchases in Russia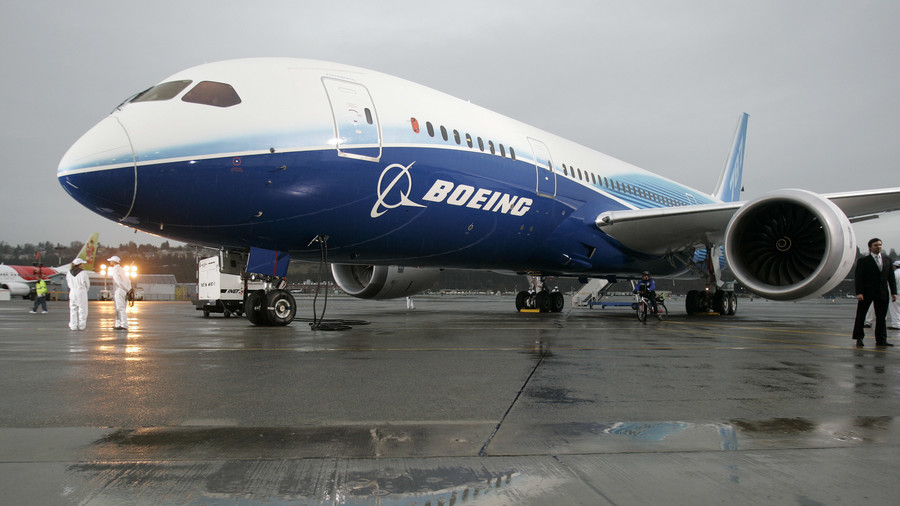 American aircraft giant Boeing will spend billions of dollars in the next 30 years on direct purchases in Russia, President of Boeing in Russia and the CIS Sergey Kravchenko told TASS.
"Out of $27 billion that we are planning to spend on direct purchases in Russia within the next 30 years, $18 billion accounts for titanium purchases," he said.
At the moment, the company buys most of its titanium products from Russia's VSMPO-Avisma, which is the world's largest producer of titanium and titanium parts. The contract expires in 2022.
According to Kravchenko, Russian titanium will be mainly used for the production of the B777 and B787 Dreamliner.
The Boeing 777 is a long-range wide-body twin-engine jet airliner. It is the world's largest twinjet and has a typical seating capacity of 314 to 396 passengers.
The Boeing 787 Dreamliner is an American long-haul, mid-size wide-body, twin-engine jet airliner, seating 242 to 335 passengers in typical three-class seating configurations.
The Dreamliner does not contain any conventional aluminum and steel, according to Kravchenko. "It is made half of advanced composites and 15 percent of titanium. Russian titanium. About fifty parts of that most up-to-date passenger liner are produced in our country," he said.
Titanium parts are produced at the metallurgical plant in Russia's small Ural town of Verkhnaya Salda. Industrial work with titanium began simultaneously in the US and USSR in the 1950s. However, only Russia has been successful in producing high quality titanium alloys.
Everything starts from titanium sponge, which is fresh raw material. Before it becomes the Dreamliner's landing gears, the titanium spends 16 hours in the furnace under the careful watch of a melting operator. "Winged metal" should not have any pores. Even a microscopic defect can lead to a flight accident. The largest forgings are used for gears. The Russian plant produces titanium parts for two airplane competitors – Boeing-787 and Airbus A380.
Titanium is expensive but the metal has major advantages over other alloys. Aircraft construction requires the use of materials that can withstand the severe pressures of flight at high altitudes, as well as constant exposure to the elements. Traditionally, aircraft were made of steel, but lighter, more durable materials are now used to extend the life of aircraft and make them more energy efficient. Titanium is as strong as steel but 45 percent lighter. It can withstand long periods of exposure to salt water in marine atmospheres. The strength of titanium makes it difficult to weld, which contributes to its high price compared to steel and aluminum.
For more stories on economy & finance visit RT's business section
You can share this story on social media: