Russia won't halt titanium supplies to US – trade minister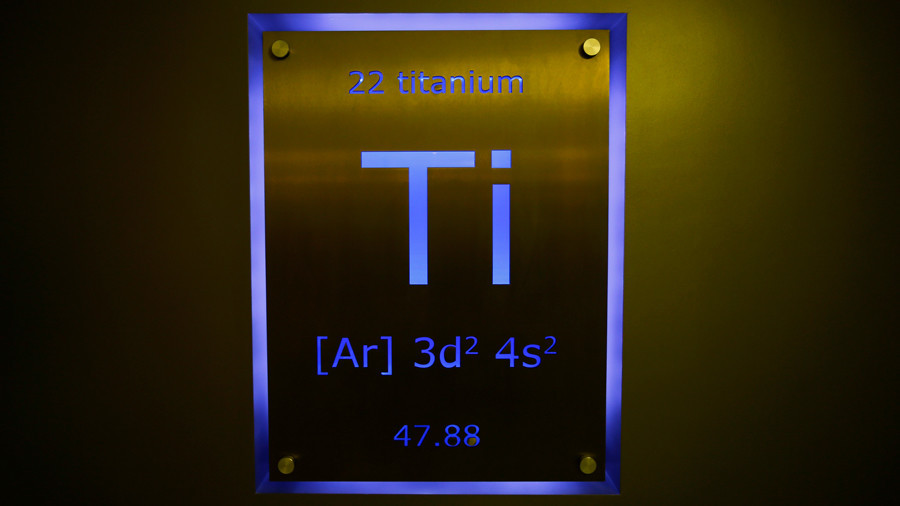 Titanium supplies to the United States won't be restricted as part of any response by Moscow to the sanctions imposed by the White House, according to Trade Minister Denis Manturov.
The minister compared the pointlessness of such a ban with restrictions imposed by the Ukrainian authorities on exports of gas turbines used by Russian shipbuilders as part of sanctions against Moscow.
"We assume that we will not follow because that would first of all affect shipments of (titanium components producer) VSMPO-Avisma and of its Russian-American joint-venture," Manturov said in an interview with a local TV channel. "Why take decisions that have an adverse impact on our enterprises, on our producers?"
Last week, Russian Senator Sergey Ryabukhin said that the Federation Council considered adopting the ban on titanium exports to the US as part of a counter-sanction plan. The proposed measure was reportedly in retaliation to the penalties Washington imposed on Russia earlier this month.
VSMPO-Avisma, which holds the country's monopoly on titanium, met the claim with deep concerns, saying that Russia may lose its hard-won share on the global titanium market if the Kremlin halts exports to the US plane and spacecraft manufacturer Boeing. Avisma exports 70 percent of its titanium to Boeing and operates a joint-venture with the American plane-maker in the Urals.
According to Boeing's Russian affiliate, the aircraft maker is projected to purchase $18 billion in Russian titanium over the next 10 years.
In early April, the US government introduced new penalties against Russia by including 24 individuals and 14 major entities in different sectors of the economy into the sanctions list. Washington accuses Moscow of "a range of malign activity around the globe."
For more stories on economy & finance visit RT's business section
You can share this story on social media: