How much gold is in the FIFA World Cup Trophy?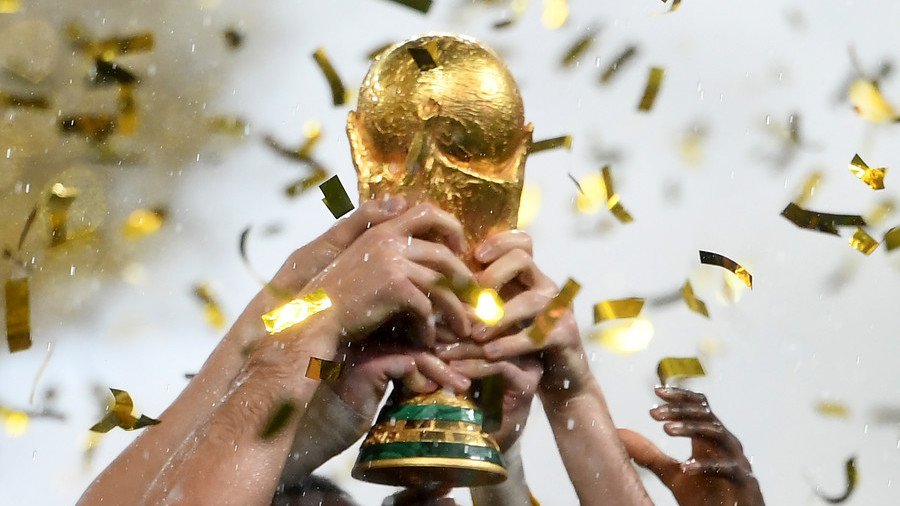 Arguably the most coveted prize in sport, the FIFA World Cup trophy could not have been made from anything but gold. But RT wanted to find out just how much gold the trophy contains.
After the French national team's victory in the 2018 final in Russia, RT talked to precious metals experts at BullionStar, who took a closer look at the legendary trophy.
Beyond all doubt, the statuette has almost a mythical status among elite football players and sports fans, and its iconic shape has become synonymous with the tournament that is held every four years.
The trophy was designed by Italian artist Silvio Gazzaniga and produced by the Italian Stabilimento Artistico Bertoni trophy design company in 1970, making its first appearance in the 1974 World Cup in West Germany. It currently bears the official name of the FIFA World Cup Trophy.
"To create a universal symbol, I was inspired by two fundamental images: those of a triumphant athlete and of the world," Gazzaniga said, explaining the concept of the trophy.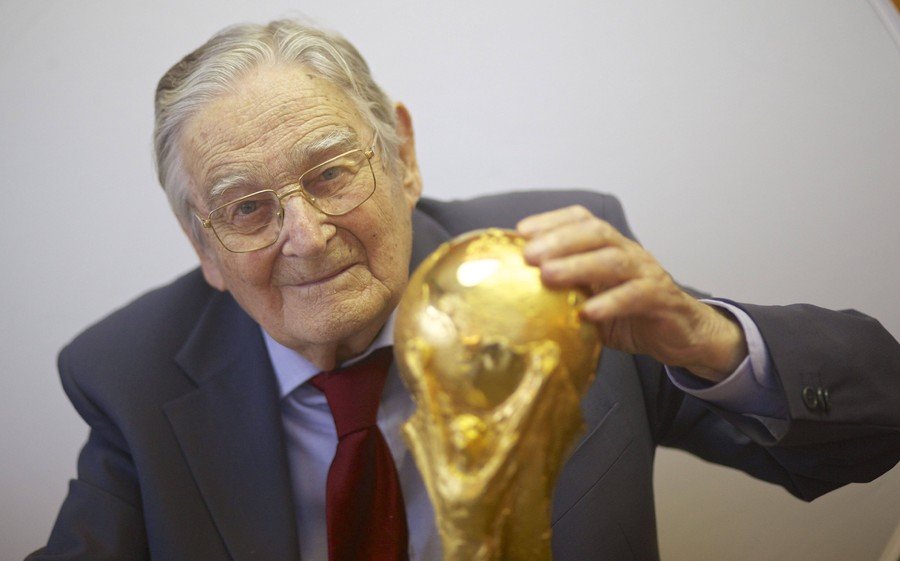 The previous prize, known as the Jules Rimet Trophy, was presented to the Brazilian Football Confederation in perpetuity shortly after Brazil's national team won the World Cup tournament for the third time in 1970, following their World Cup victories in 1958 and 1962. The measure was in line with the then-existing FIFA rules, allowing a three-time winner to take the cup forever. The original Jules Rimet Trophy was stolen in 1983 and never recovered.
The current trophy looked absolutely unusual, as it wasn't like traditional sporting cups of the time. Moreover, the entire sculpture, which featured two athletes with arms outstretched, resting a globe of the world on their shoulders, was made of gold.
The FIFA World Cup Trophy is 36.8 centimeters tall, while its base diameter stands at 12.5 centimeters. Its overall weight is 6,175 grams (13.61 pounds) with a gold content of 4,927 grams (10.86 pounds) of 18-karat gold, while the base contains two layers of the dark green malachite. The creators designed it to be hollow either to make it liftable with just one hand or to make its production cheaper.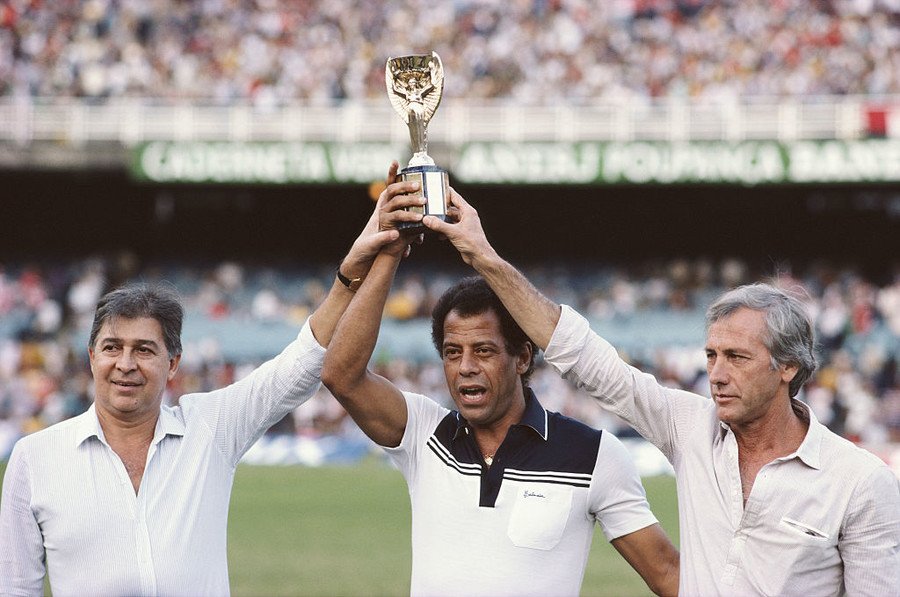 "Given that it's 18-karat gold (meaning 18 parts gold to 6 parts of other metals or 75 percent gold), there are 3,695.25 grams (118.8 troy ounces) of pure gold within the trophy," according to Singapore's premier bullion dealer BullionStar. "At a gold price of $40 per gram at the time of writing, the gold within the World Cup Trophy has a current market value of approximately $150,000."
The World Cup Trophy has been won 14 times from 1974 to 2018. The award is priceless regardless of the quantity of precious metal it contains. So, nowadays FIFA carefully guards the original, while awarding each winning country with its own gold replica.
For more stories on economy & finance visit RT's business section
You can share this story on social media: