Trump slams Germany over Russian gas pipeline, calling it 'a horrible mistake'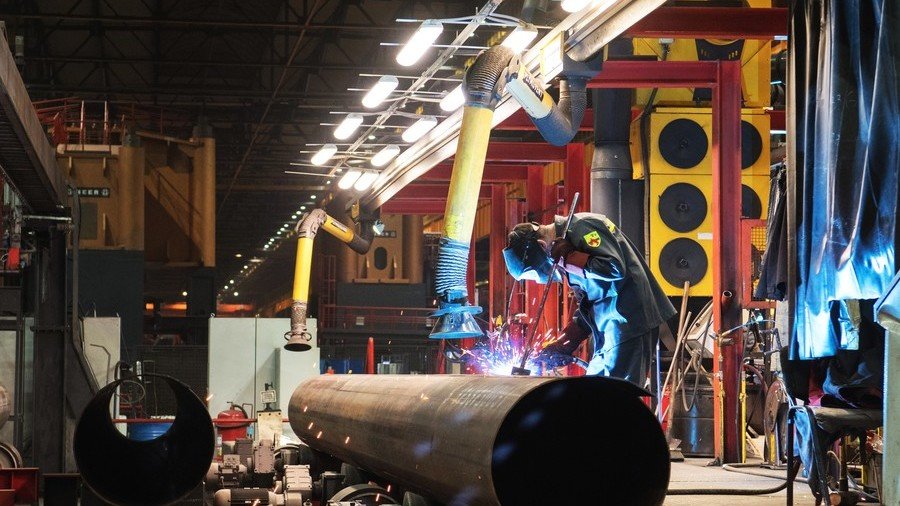 US President Donald Trump has criticized Germany over its support for the Nord Stream 2 natural gas pipeline, claiming this gives Russia power over European energy.
"It is a tragedy. I think it is a horrific thing that's being done when you're feeding billions and billions of dollars from Germany primarily... into the coffers of Russia," Trump said at a news conference on Friday after talks with UK Prime Minister Theresa May.
"I think it's a horrible thing that Germany's doing. It's a horrible mistake. How can you be working for peace and working from strength when somebody has that kind of power over you," the US president said. "You've given up all of your strength. I think it's very bad for Germany. It's very bad for the German people. And I don't think it's very good for NATO, if you want to know the truth."
The $11-billion pipeline seeks to double the existing Nord Stream pipeline's current annual capacity of 55 billion cubic meters and is expected to become operational by the end of next year. Both Germany and Russia have insisted that project is a private business affair.
"I believe that Germany is going to be getting 50, 60 or even… 70 percent of its energy coming in from Russia," said Trump, pointing out Germany's growing reliance on Russian energy.
This is not the first time Trump has bashed Germany over the Nord Stream 2 pipeline. Just on Wednesday, Trump called Berlin "a captive of Russia" for participating in the project.
Trump's attack on Nord Stream 2 has triggered harsh reaction in Germany. The German Committee on Eastern European Economic Relations (Ostausschuss), which unites members accounting for about a fifth of the country's total foreign trade, has accused the US of trying to interfere in Germany's foreign affairs.
According to the committee, Trump's remarks were "an assault on business relations between German and European countries and Russia," while assumptions that Nord Stream 2 would help Russia control the European gas market were "factually wrong and politically absurd."
For more stories on economy & finance visit RT's business section
You can share this story on social media: