'Wrong & politically absurd': German business lobby blasts US over Russian pipeline sanctions threat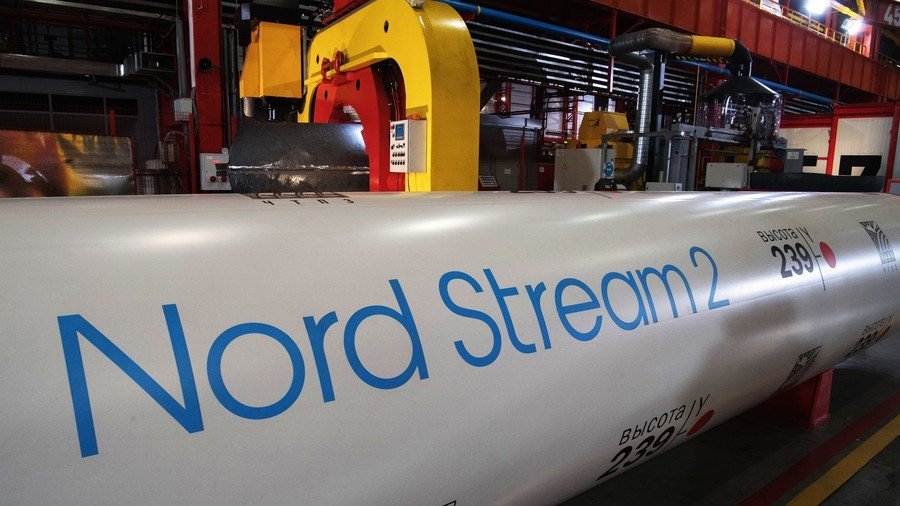 US threats to impose sanctions against European companies involved in construction of a gas pipeline link between Russia and Germany have enraged a large German business group.
"Threats of US sanctions against European companies invested in Nord Stream 2 encroach on European energy policy," Wolfgang Buechele, chairman of the German Committee on Eastern European Economic Relations (Ostausschuss), told Reuters.
He added that it is not Washington that chooses countries for German companies to do business with. The German committee unites members accounting for about a fifth of Germany's total foreign trade, which is more than Germany's bilateral trade with China or the US.
Buechele's words come a day after US President Donald Trump called Germany "a captive of Russia" for working on the Nord Stream 2 natural gas pipeline. According to the chairman, Trump's remarks were "an assault on business relations between German and European countries and Russia". The US State Department overnight repeated a warning to Western firms that they risk sanctions if they continue with the project.
The $11 billion pipeline seeks to double the existing Nord Stream pipeline's current annual capacity of 55 billion cubic meters and is expected to become operational by the end of next year. Both Germany and Russia have insisted that project is a private business project.
Buechele said claims that Russia would control European gas market because of the pipeline were "factually wrong and politically absurd."
Russia's Gazprom intended to have a 50 percent plus one share in the Nord Stream 2, with the rest of the shares divided between Germany's Uniper and Wintershall, Austrian OMV, France's Engie, and Anglo-Dutch Shell. US sanctions against Russia and European red tape stopped the companies from participating in the project directly, but they have pledged to stay in the project and finance it anyway.
For more stories on economy & finance visit RT's business section
You can share this story on social media: