'US shooting itself in the foot with economic blackmail against China' – Beijing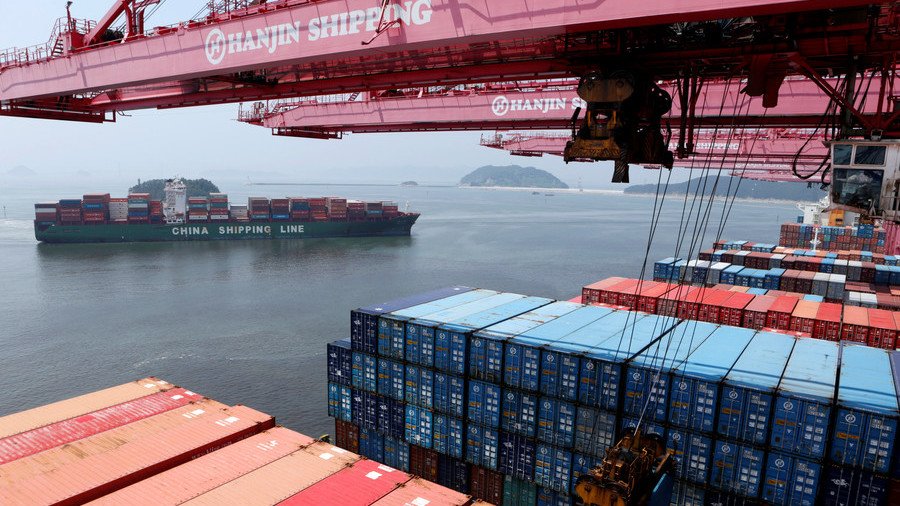 China is prepared for a trade war with US, which officially started on Friday after the US imposed tariffs on $34 billion worth of Chinese goods. Beijing says it will never fire the first shot, but is ready to defend itself.
"China will not bow in the face of threats and blackmail, nor will it be shaken in its resolve to defend global free trade," said ministry spokesman Gao Feng at a press conference. Gao Feng warned the US tariffs would hit international supply chains, including foreign companies in China.
"China will never fire the first shot," Gao said. "However, if the United States adopts taxation measures, China will be forced to fight back to defend the core interests of the nation and the interests of the people."
The spokesman added that the "US is shooting itself in the foot and hurting the world" with its tariff hikes. The Trump administration said it would introduce an additional 25 percent duty on 818 items of Chinese imports, worth $34 billion on July 6.
China is reported to have prepared reciprocal tariffs against the United States, of the same amount and to take effect on the same day. Beijing is reportedly targeting US products such as soybeans, seafood and crude oil.
Friday's tariff hikes are the first stage in levies threatened by the US on $450 billion worth of imports from China. If implemented, this would raise the total amount of tariffs proposed by the Trump administration from around $500 billion to nearly $800 billion.
For more stories on economy & finance visit RT's business section
You can share this story on social media: