'Trump's attempt to control oil prices is the beginning of chaos' – economist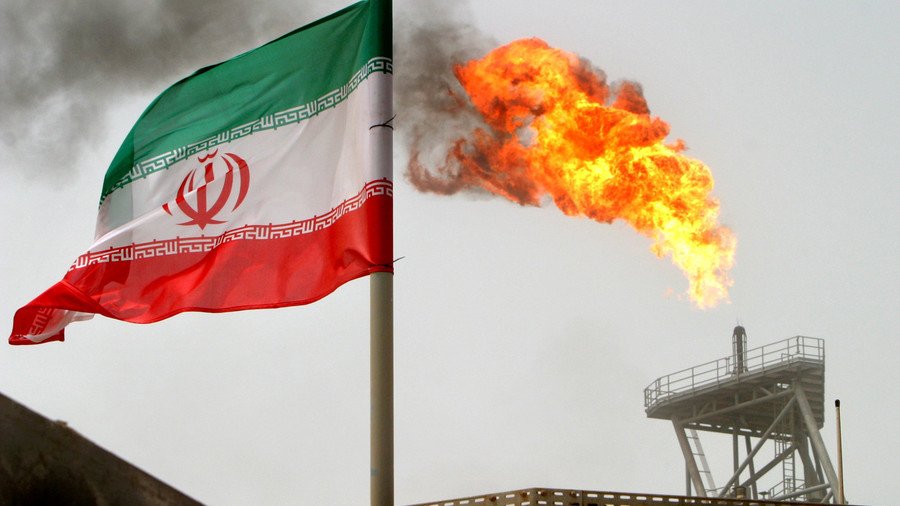 Oil prices will rise regardless of what Iran does, but Trump will blame Tehran anyway. This will lead to conflict and the US president will probably enjoy causing it, Professor of Economics Steve Keen told RT.
Iran has threatened to block seaborne oil shipments along a route that is used for almost one-third of all oil exports if Washington attempts to halt the country's exports.
The US State Department's policy planning official Brian Hook earlier said that America's goal was to reduce Iran's oil revenues to zero. And as a result, there have been calls from Iran's Revolutionary Guard to block the Strait of Hormuz, which is used by Gulf countries for exports.
The strait is controlled by Iran to the north and by Oman in the south. The US Navy has already reacted by saying it's willing to provide security for trade in the region.
Meanwhile, US President Donald Trump accused the Organization of Petroleum Exporting Countries (OPEC) of driving up fuel prices.
The OPEC Monopoly must remember that gas prices are up & they are doing little to help. If anything, they are driving prices higher as the United States defends many of their members for very little $'s. This must be a two way street. REDUCE PRICING NOW!

— Donald J. Trump (@realDonaldTrump) July 4, 2018
Iran, a founding member of the oil organization, argued that it's actually Trump's fault that crude may soon cost over $100 per barrel because of supply disruptions caused by American sanctions against the Islamic Republic.
RT asked Steve Keen, a professor of economics at Kingston University, whether the conflict could now escalate.
In his opinion, Trump's attempt to control oil prices is "the beginning of the chaos – having a mad man in control of a complex system."
"I think all bets are off if he is trying to control the oil price and push it down at the same time, it is going to push stock markets up and boost the economy all in one time. It is like watching somebody trying to juggle 37 plates at once when they only know how to eat off one," he said.
According to Keen, the global economy is recovering "and there is certainly increased demand for imports coming from around the world and especially America, where Trump's policies are causing a boom started by quantitative easing to continue."
"That inevitably is going to drive oil prices because whenever there is recovery of the economy, prices of raw materials do rise. It's part of the natural dynamic of a capitalist system. That is one side of things," Keen explained.
He pointed out that Trump is trying to "jump on Iran and stop Iran's oil production." So, he says, as well as boosting demand in general with the recovery and in particular with his policies in America, the US leader "is now trying to boost supply, but at the same time he is cutting supply out of Iran."
Keen noted that it takes time to bump up production from oil wells and to drill new wells and put extra energy into extracting crude. Basically, Trump is trying to do all things at once, Keen said, adding that it is "quite entertaining but impossible to achieve such an objective."
In Keen's view, Trump enjoys causing chaos and enjoys conflict: "He normally thinks he comes out ahead in the conflict or conflictual situations."
He suggested that a conflict between Iran and the US is quite feasible, given the possibility that Trump will enforce a blockade to which Iran will have to respond.
He admitted that he doesn't see any sensible resolution to this "because oil prices are going to rise anyway given the pressure of demand with the recovering global economy."
"Prices will rise regardless of what Iran does. And Trump will then respond to the increase in prices by blaming Iran. We are not seeing rational behavior here, we are not seeing logical thought being applied. I think it is just going to lead inevitably to some form of conflict and he probably will enjoy causing it," Keen concluded.
Think your friends would be interested? Share this story!
You can share this story on social media: