Russia slaps retaliatory duties on US imports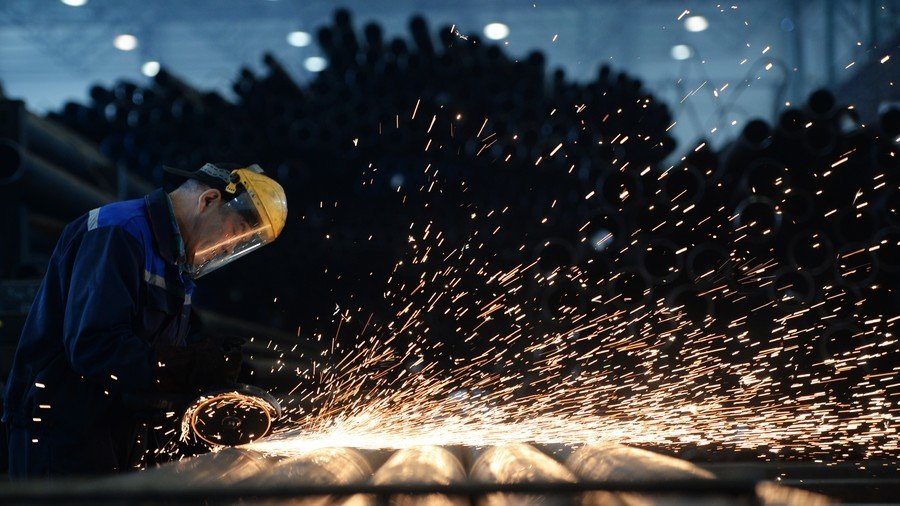 Moscow has raised tariffs from 25 to 40 percent on some US imports in response to Washington's move to impose tariffs on Russian steel and aluminum.
"Compensating measures apply as additional, higher rates of import duties from 25 to 40 percent of the price of imported goods. They will cover certain US goods, whose alternatives are produced in Russia," Economic Development Minister Maksim Oreshkin said, as quoted by TASS news agency.
"In particular, measures apply to certain types of road construction machinery, oil and gas equipment, metalworking and rock drilling tools and optic fiber," he added.
Russia has the right to impose tariffs on other goods, since the responding levies don't cover the country's $537.6 million losses from US steel and aluminium tariffs, according to the Russian minister.
"Currently our higher duties cover only part of the damage - $87.6 million. This is the compensation Russia has the right to under WTO rules," Oreshkin said.
Russia is expecting a decision from the World Trade Organisation on whether US measures comply with the trade rules of the organization. It can fully retaliate in three years, Oreshkin said.
If the WTO rules the US tariffs were illegal, Russia would levy an additional $450 million worth of US imports. The $87.6 million in tariffs is the amount Russia can levy without the WTO decision, according to the organization's rules.
The US imposed tariffs on steel and aluminum on major global suppliers, citing national security concerns. The trade penalties of 25 percent on imported steel and 10 percent on imported aluminum took effect from June 1. China, Russia, Japan, India, Turkey and the EU have accused the US of protectionism and threatened to retaliate with levies on US goods.
For more stories on economy & finance visit RT's business section
You can share this story on social media: