Russia ramps up yuan & gold share in its reserves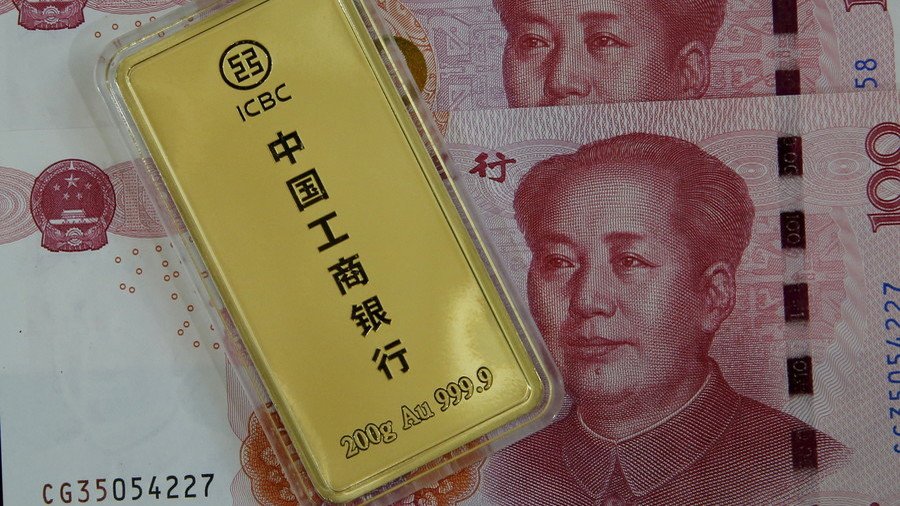 The Central Bank of Russia has boosted the share of Chinese currency and gold bullion in its reserves, diversifying from traditional holdings of foreign exchange assets like the US dollar.
The yuan's share jumped to 2.8 percent in the last quarter of 2017 from one percent in the third quarter of last year, according to the Bank of Russia report published Monday. The Chinese currency, along with a 17.2 percent share of gold, now make up one fifth of Russia's reserves.
Russia is buying more yuan assets than other global central banks. With the buying spree of almost $12 billion in the second half of 2018, the Bank of Russia made the yuan share in its holdings much higher than the global 1.4 percent.
Chinese currency has become a more desired asset for Russia since the introduction of sanctions against the country in 2014 by the US, the EU and their Western allies.
Since then Russia has made a pivot to China, signing yuan-ruble swap agreements to boost share of settlements between countries in national currencies.
The majority of the Bank of Russia's assets are still in US dollars, but the greenback's role is gradually declining. The dollar's share in Russia's reserves fell to 45.8 percent in the fourth quarter from 46.5 percent in the previous three months.
"The rise in the share of yuan assets, albeit still relatively small, reflects Russia's intentions to diversify away from major currencies," Piotr Matys, an emerging-markets currency strategist at Rabobank told Bloomberg.
But "it will not be easy for Russia to significantly reduce the share of the dollar in its reserves given that the greenback is still one of the most liquid currencies," he added.
For more stories on economy & finance visit RT's business section
You can share this story on social media: