Major Chinese banks ditching US dollar to prop up domestic currency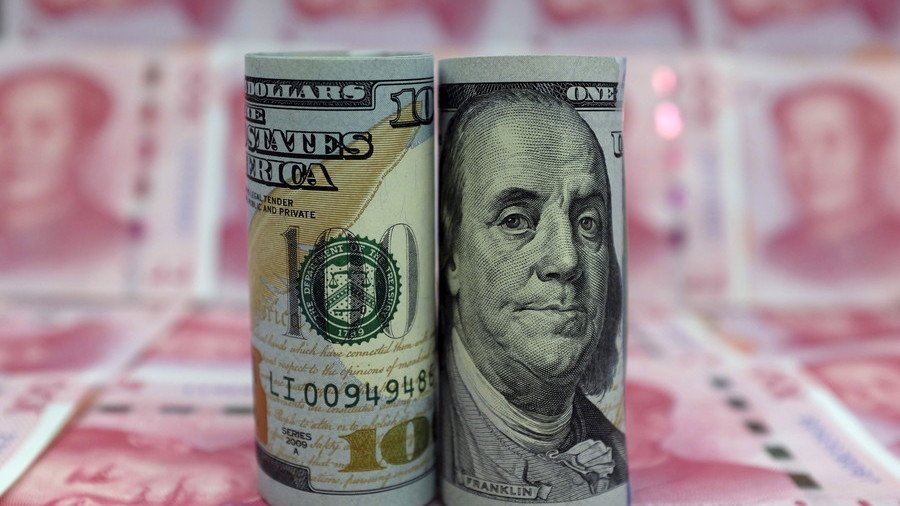 China's state-owned banks have reportedly been buying US dollars in forwards on behalf of the central bank (PBOC) and immediately selling them on the spot market for yuan to support the domestic currency.
PBOC deputy governor and head of the foreign exchange regulator Pan Gongsheng said China was confident it could keep the yuan basically stable and at a "reasonable" level.
A government central bank buys domestic currency when it wants to strengthen it. By protecting the buying power of domestic currency the country protects its citizens from inflation risks and rising consumer prices.
The government can also weaken domestic currency by selling it on the foreign exchange market. While hurting the domestic consumer, this step helps major export economies, such as China. It makes export goods cheaper to produce at home and, therefore, more competitive on the global market.
"It feels like the state-owned banks are stocking up on bullets to prevent the yuan from falling too much," an unnamed trader at a Chinese bank in Shanghai told Reuters.
In early trade on Tuesday, yuan weakened to a low of 6.7204 against the dollar, the lowest since August 7, 2017. The Chinese currency's downturn comes ahead of July 6, when US tariffs on $34 billion worth of Chinese goods are to kick in. Beijing has promised to retaliate with tariffs on US products.
China has been gradually cutting its share of the greenback and promoting its own currency. Beijing has recently started trading oil in yuan which is seen as an initial step to challenging the dominance of the US dollar. China and Russia are planning to launch settlements in ruble and yuan, bypassing the dollar and other Western currencies.
For more stories on economy & finance visit RT's business section
You can share this story on social media: